On Friday, November 13, 2015, France has once again been cruelly struck by terrorism. A series of murderous and horrific acts that left 132 dead and more than 175 wounded. This tragedy that we lived has affected humanity as a whole.
"Fanaticism 2 Barbarism", a net art-piece
I created a net art-piece called "Fanaticism 2 Barbarism" to pay tribute to the victims. By collecting images posted on social media (Twitter, Tumblr, Gifboom, Imgur, etc.), the program generates a random composition that crops, resizes, superimposes, and combines the images with each other, perpetually and in real time.
URL: {no more available}
Screenshots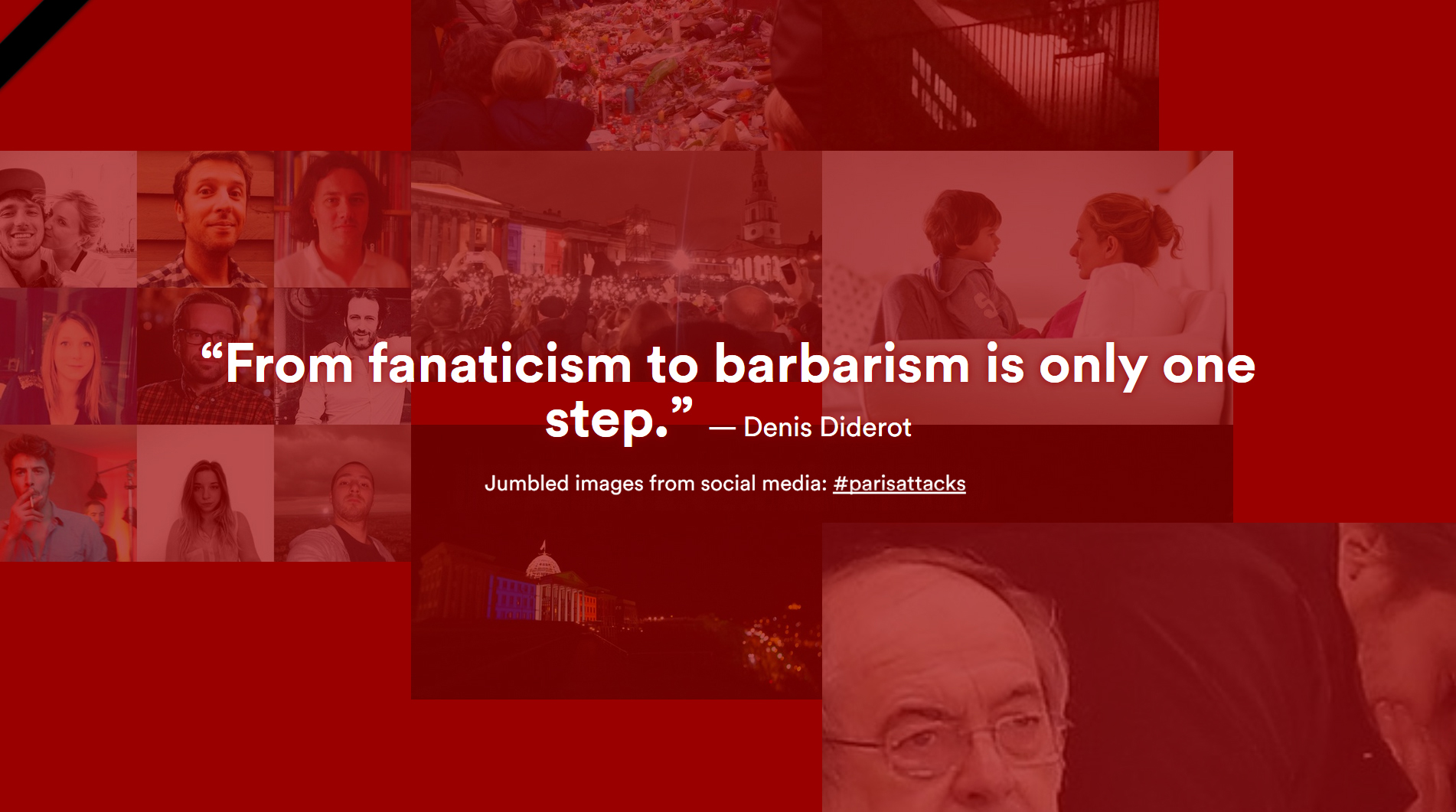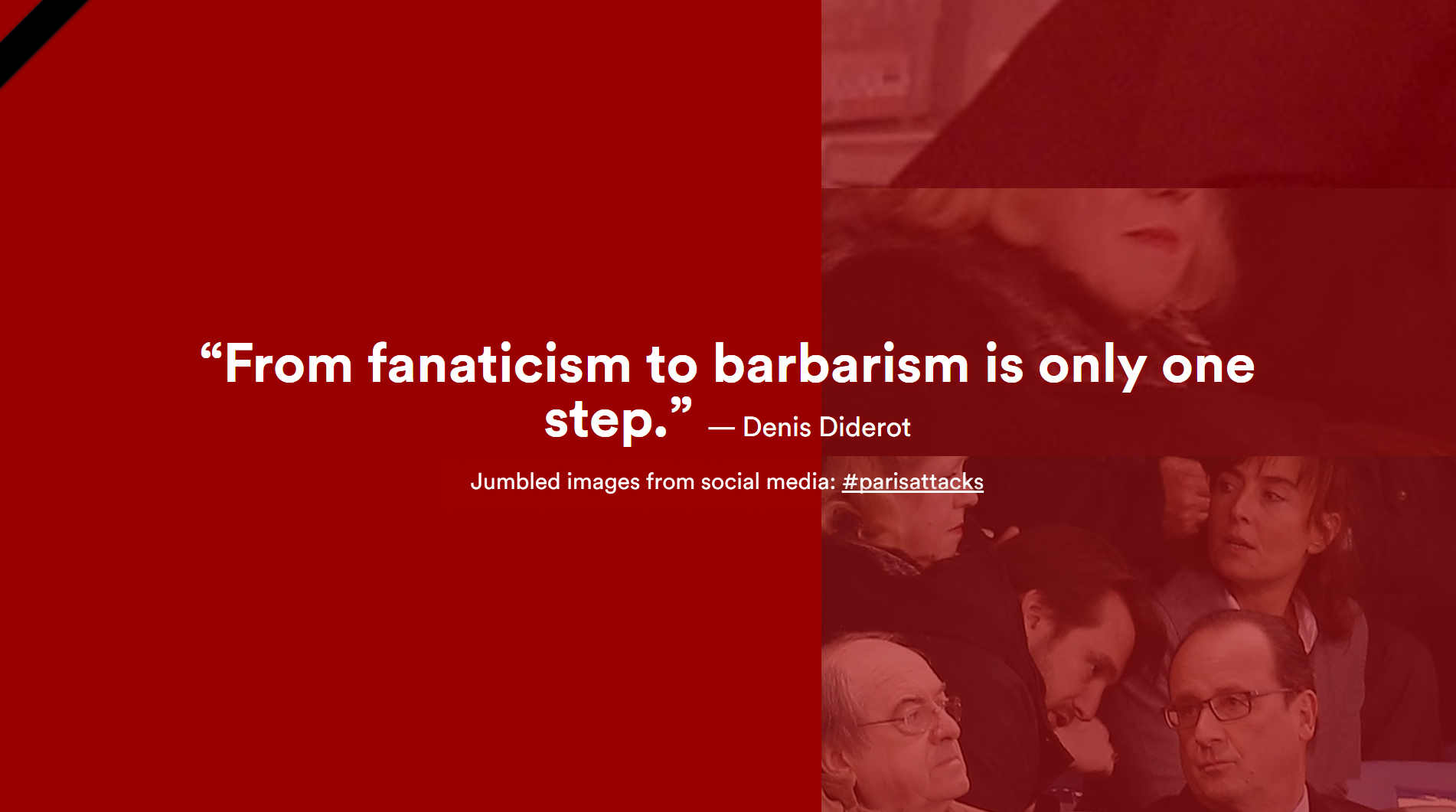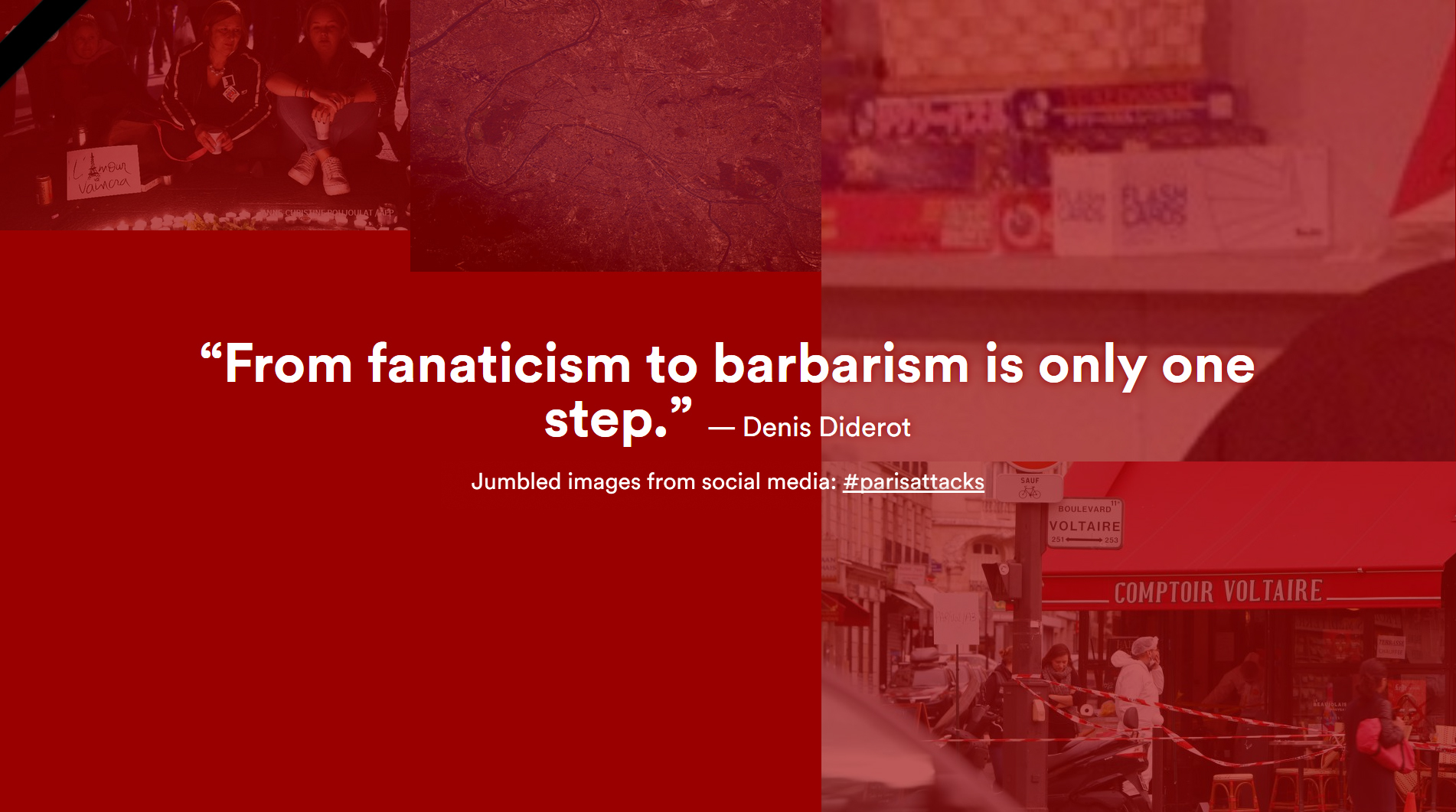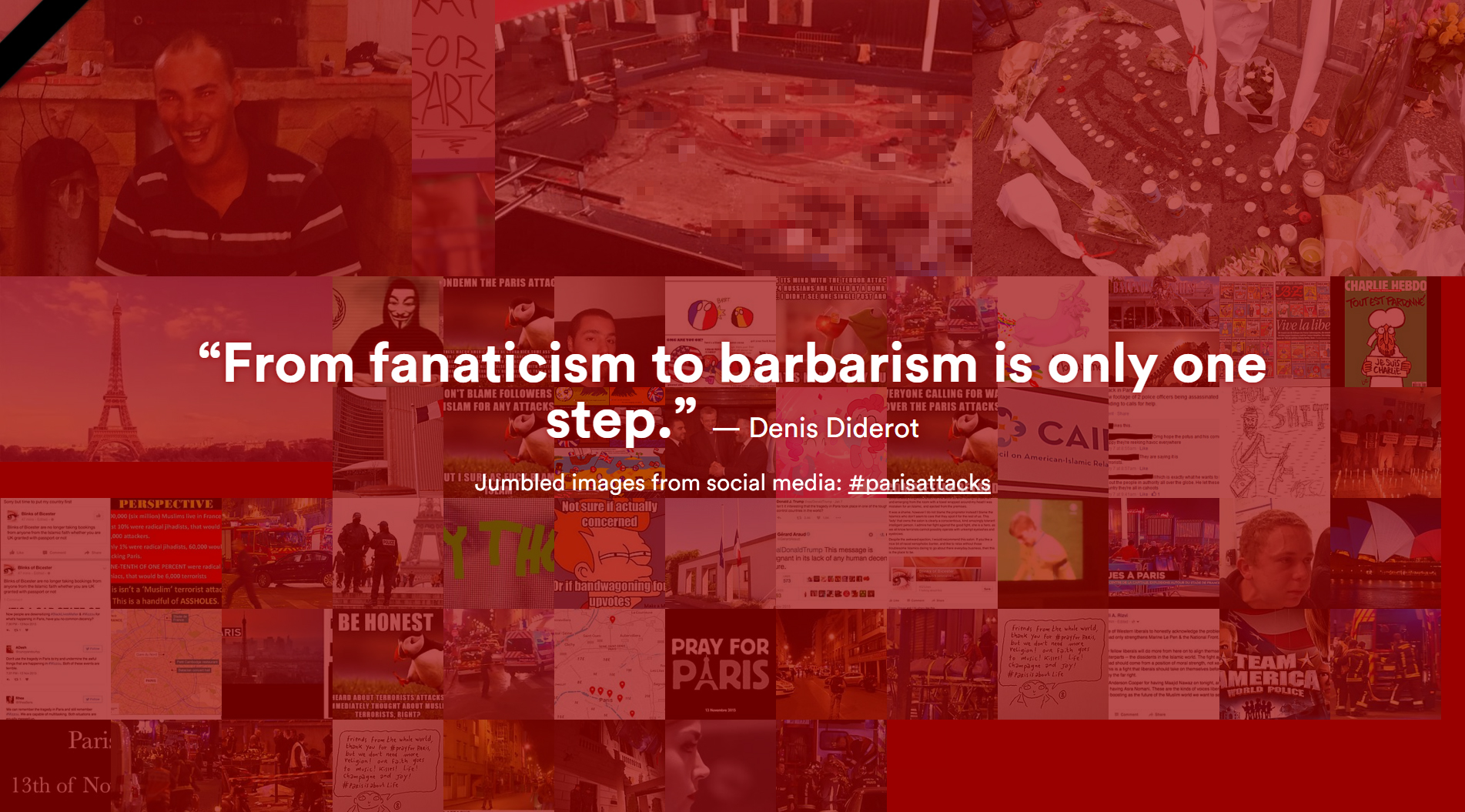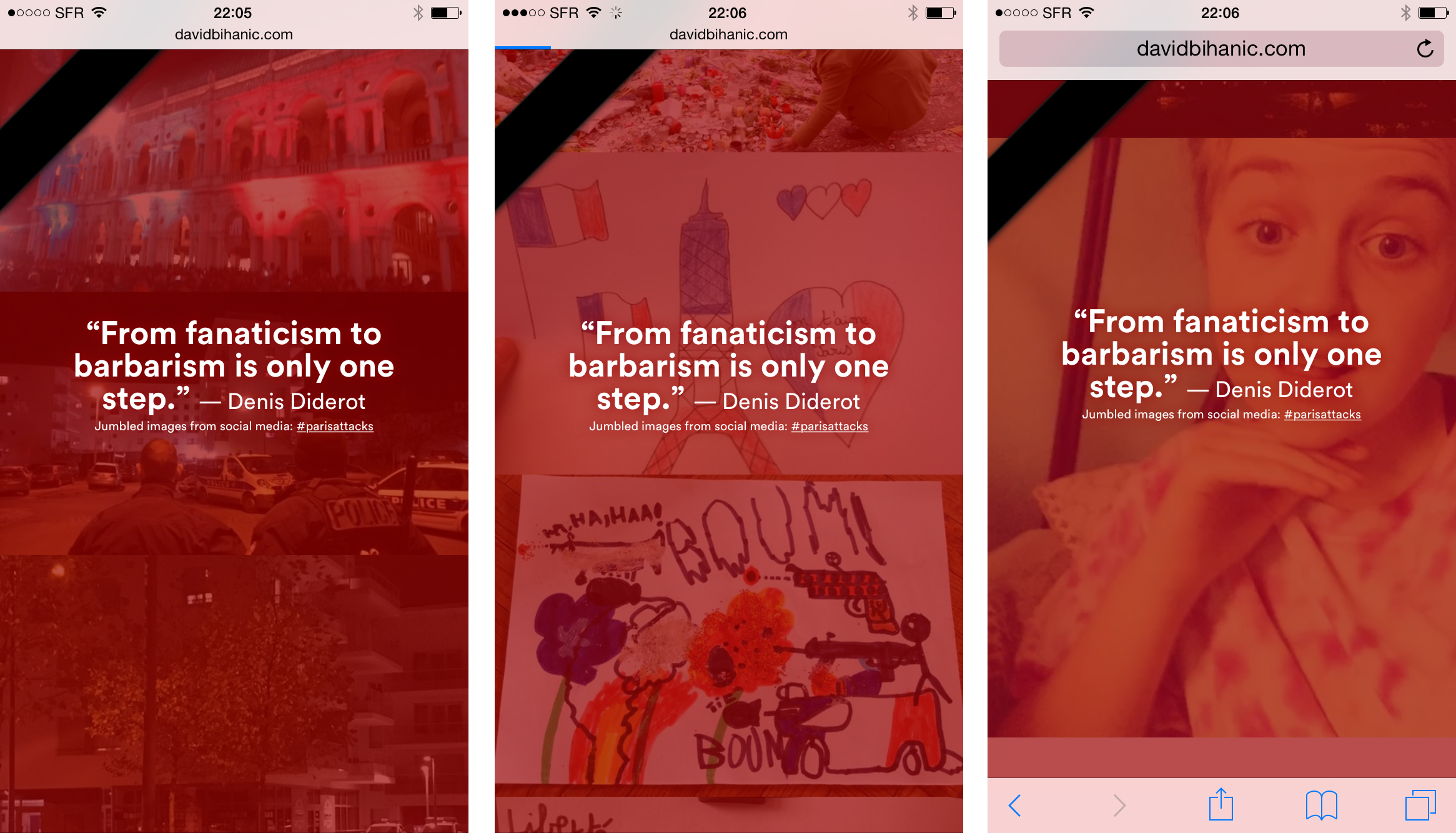 To mention:
David Bihanic, "Fanaticism 2 Barbarism", November 2015. Retrieved from {no more available}