3D data generative shape based on popular photos (and related data) from unsplash.com
Multiple V(x) is a data art piece composed of two interconnected web images/animations spread over two screens. The first (located on the left of the viewer) displays in real-time the most "viewed" photograph posted on the Montreal social platform (in Current Events section), while the second (on the right) uses this same photograph (as resource or material) in order to generate a 3D matrix extrusion (3D data shape) which varying according to related data, such as the number of views as well as the publication date (time difference between the publication date of the photo and the current date). More than a "mise en abyme" of the primary (or sample) image (producing a sort of perspective effect), Multiple V(x) composes a tautological program, in the mathematical sense, bringing out new graphical/visual forms that proceed, derive from each other (between matter and matrix). This multiplicity of forms and instability of the representation to join here an impossible fixity of meaning that surrounds the subject of the images.
Multiple V(x) est une œuvre de données composée de deux images/animations web interconnectées et réparties sur deux écrans. La première (située sur la gauche du spectateur) affiche en temps réel la photographie la plus « observée/regardée » (en fonction du nombre de vues enregistrées) sur la plateforme sociale montréalaise (rubrique « Current Events »/Événements du moment). Quant à la seconde (sur la droite), celle-ci utilise cette même photographie, la prenant alors pour ressource et matériau, en vue de générer une extrusion matricielle 3D intégrant pour variables (de génération et de déformation) le nombre de vues ainsi que la date de publication (écart de temps entre la date de publication et date du jour). Plus qu'une mise en abyme ou effet « perspective » prolongeant (à manière d'un écho) une image première/témoin, Multiple V(x) compose un programme tautologique, au sens mathématique du terme, faisant émerger des formes chaque fois nouvelles, originales lesquels procédant, dérivant les unes des autres — entre matière et matrice ; cette multiplicité des formes et instabilité de la représentation de se doubler alors d'une impossible fixité du sens qui entoure le sujet des images.
Images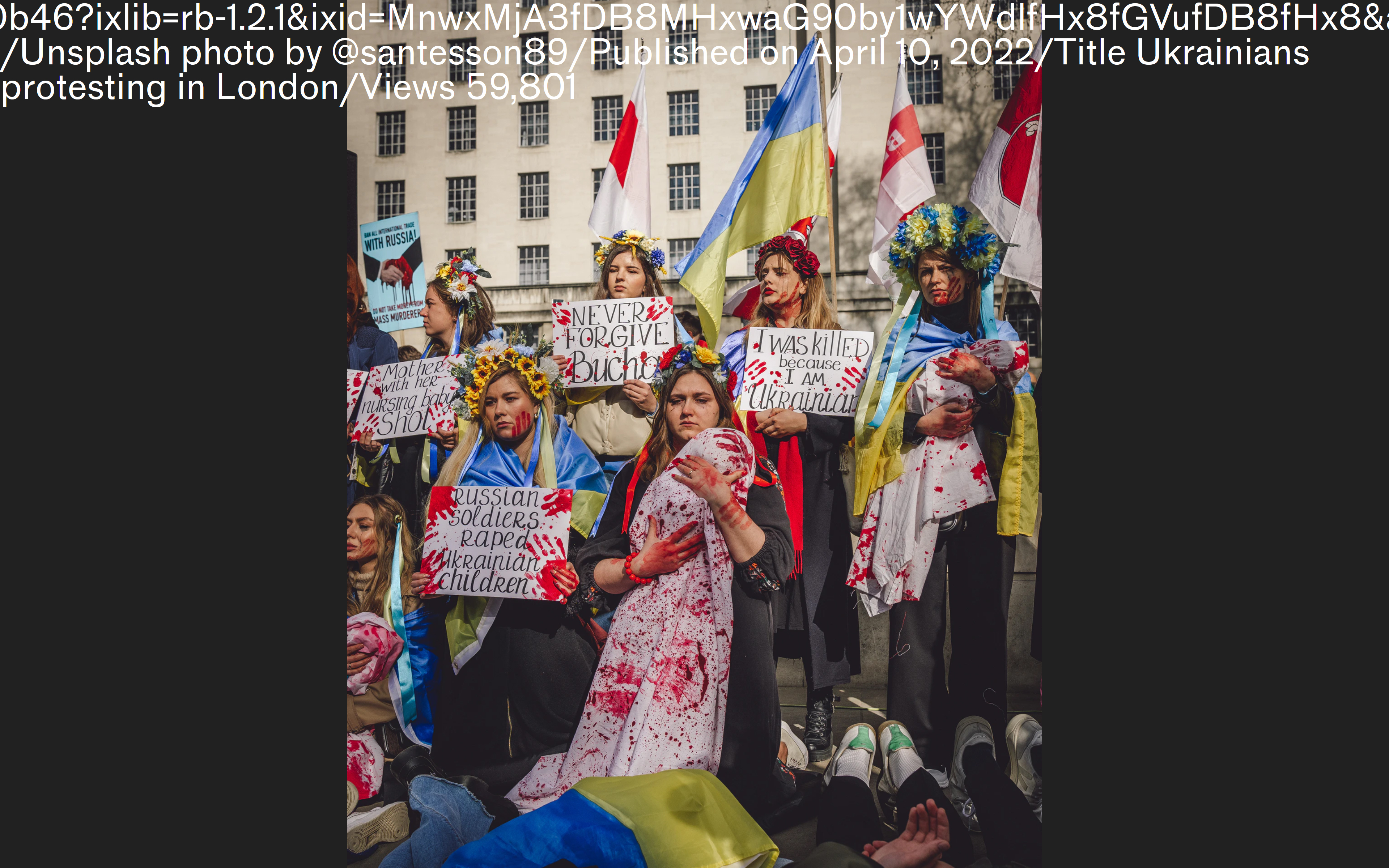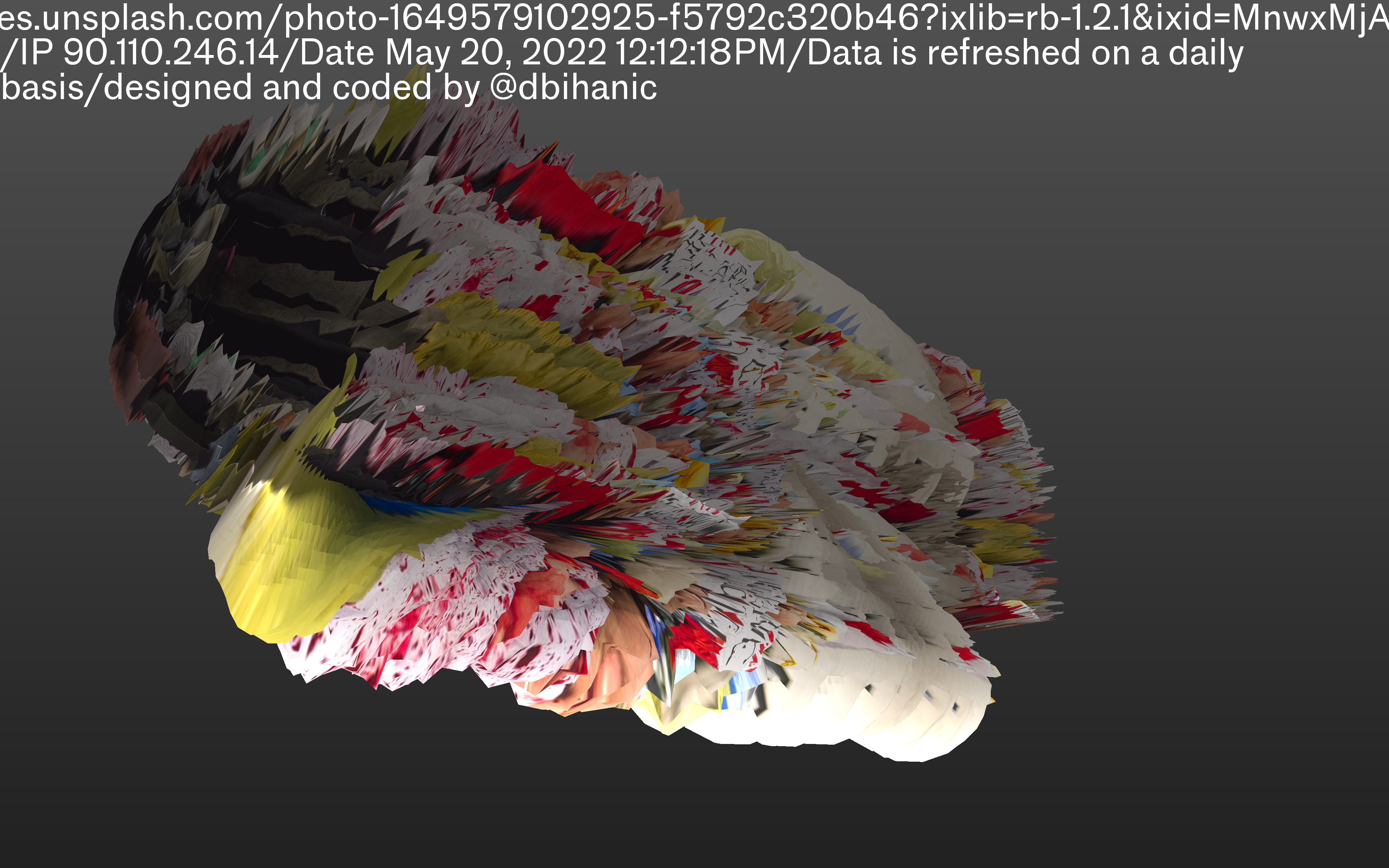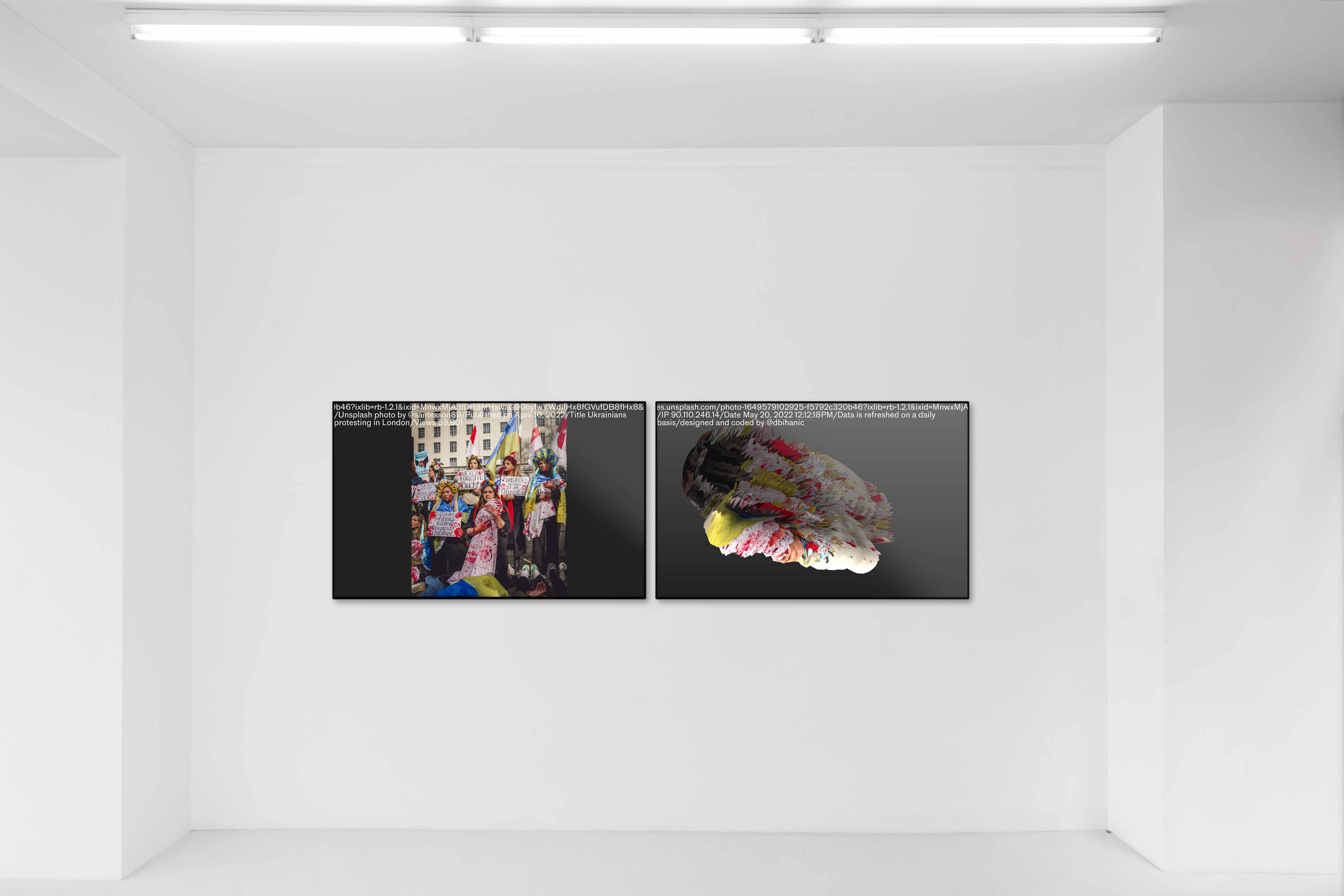 Video preview
Screencast
Screen #1 (data updated on September 17, 2022)
Screen #2 (data updated on September 17, 2022)
This project was designed and coded by David Bihanic (2022).
To mention: David Bihanic, "Multiple V(x)", September 2022.