3D data generative spherical shape based on architectural photos (and related data) from unsplash.com
Remastering architecture is an adaptation of the data art piece Multiple V(x) (2022). Displayed on a single HD Full screen (in portrait mode), this new piece uses images from all collections labeled "architecture" or "archi" in order to generate an interrupted series of 3D matrix extrusions (3D data shapes). As was the case for Multiple V(x), each deformation (or distorsion of the primary spherical shape ) is varying according to related data of each source image, such as the number of views as well as the publication date (time difference between the publication date of the photo and the current date). Alternating buildings overviews and details (of all styles and epochs), the "resource" images (often unidentified, unreferenced) taken step by step (via an automatic clustering selection proposed by the platform named "associated photos") then composes a sort of raw materials- textures library from which other forms (possible or not) of architecture are randomly (re)invented.
Remastering architecture est une adaptation de l'œuvre de données intitulée Multiple V(x) (2022). Présentée sur un unique écran au format portrait, celle-ci exploite ici les collections d'images étiquetées « architecture » ou « archi » en vue de générer une suite interrompue d'extrusions matricielles 3D variables — à l'instar de Multiple V(x), les déformations sont fonction du nombre de vues par image ainsi que de la date de publication (écart de temps entre la date de publication et date du jour). Alternant vues d'ensemble et détails de bâtiments (de facto de tous styles et périodes), les images "ressources" (souvent non-identifiées, non-référencées) prélevées de proche en proche (via une sélection automatique par similarité ou proximité proposée par la plateforme : « photos associées ») compose alors une bibliothèque de textures-matières quasi-brutes au départ desquelles se réinventent aléatoirement d'autres formes (possibles ou non) de l'architecture.
Images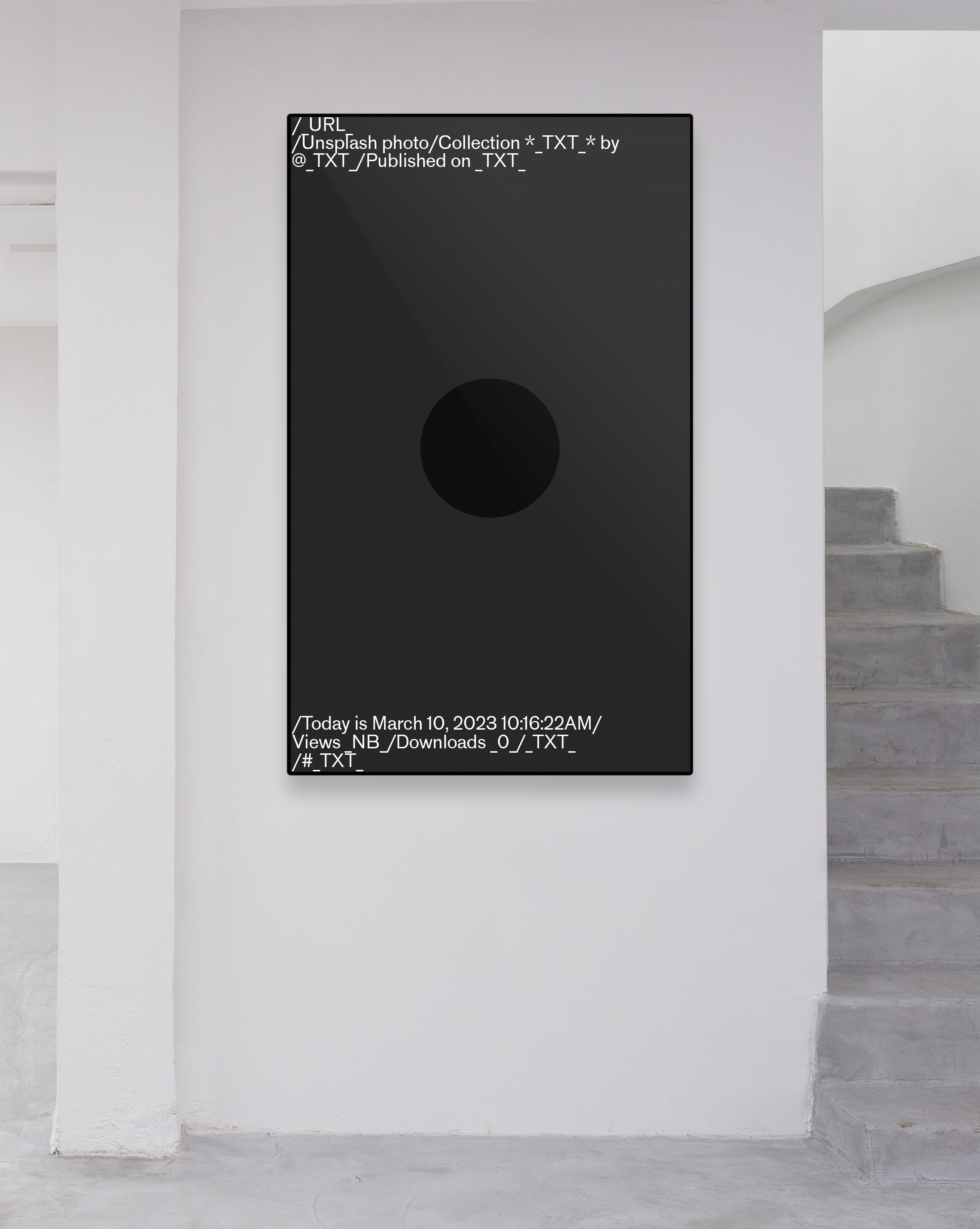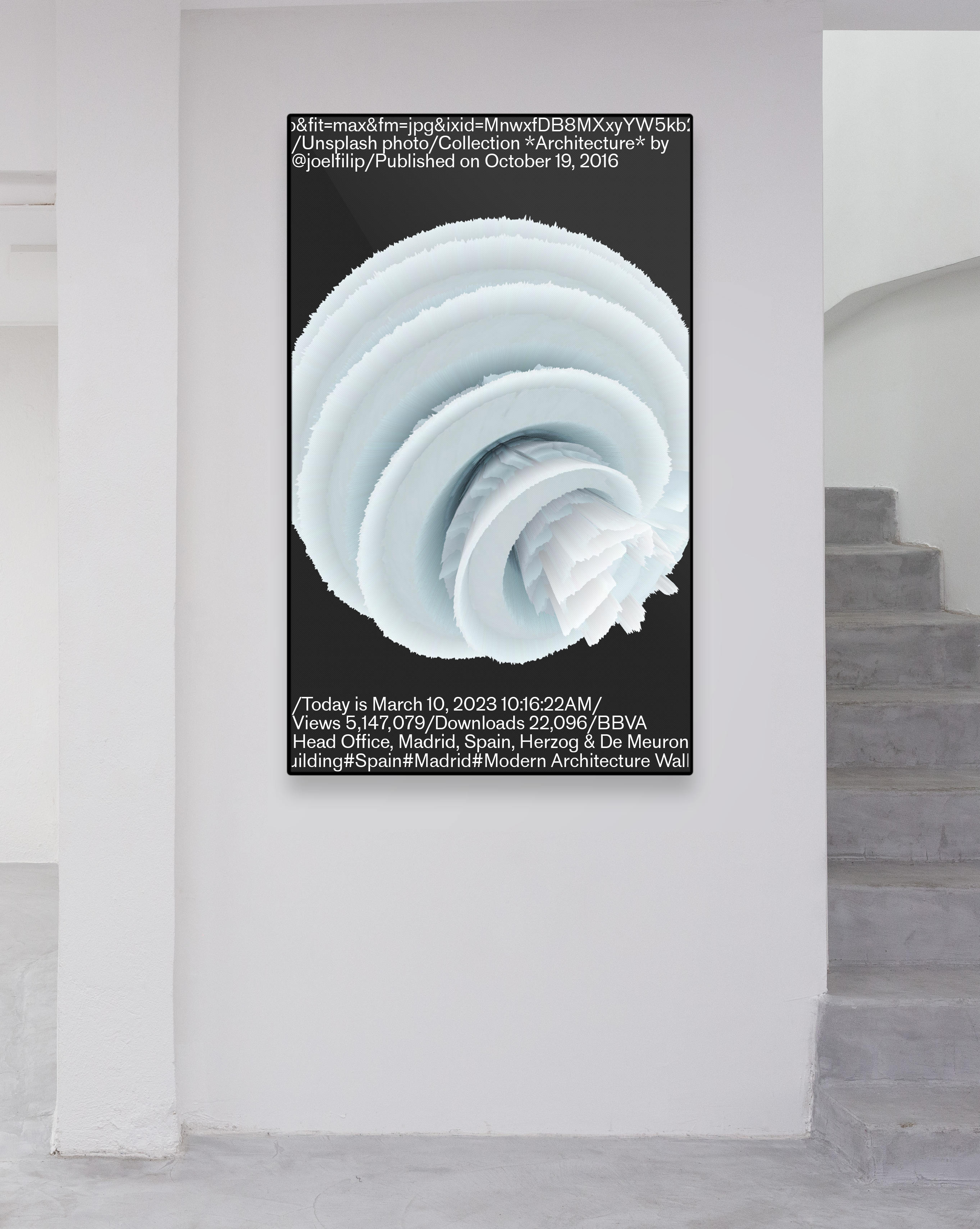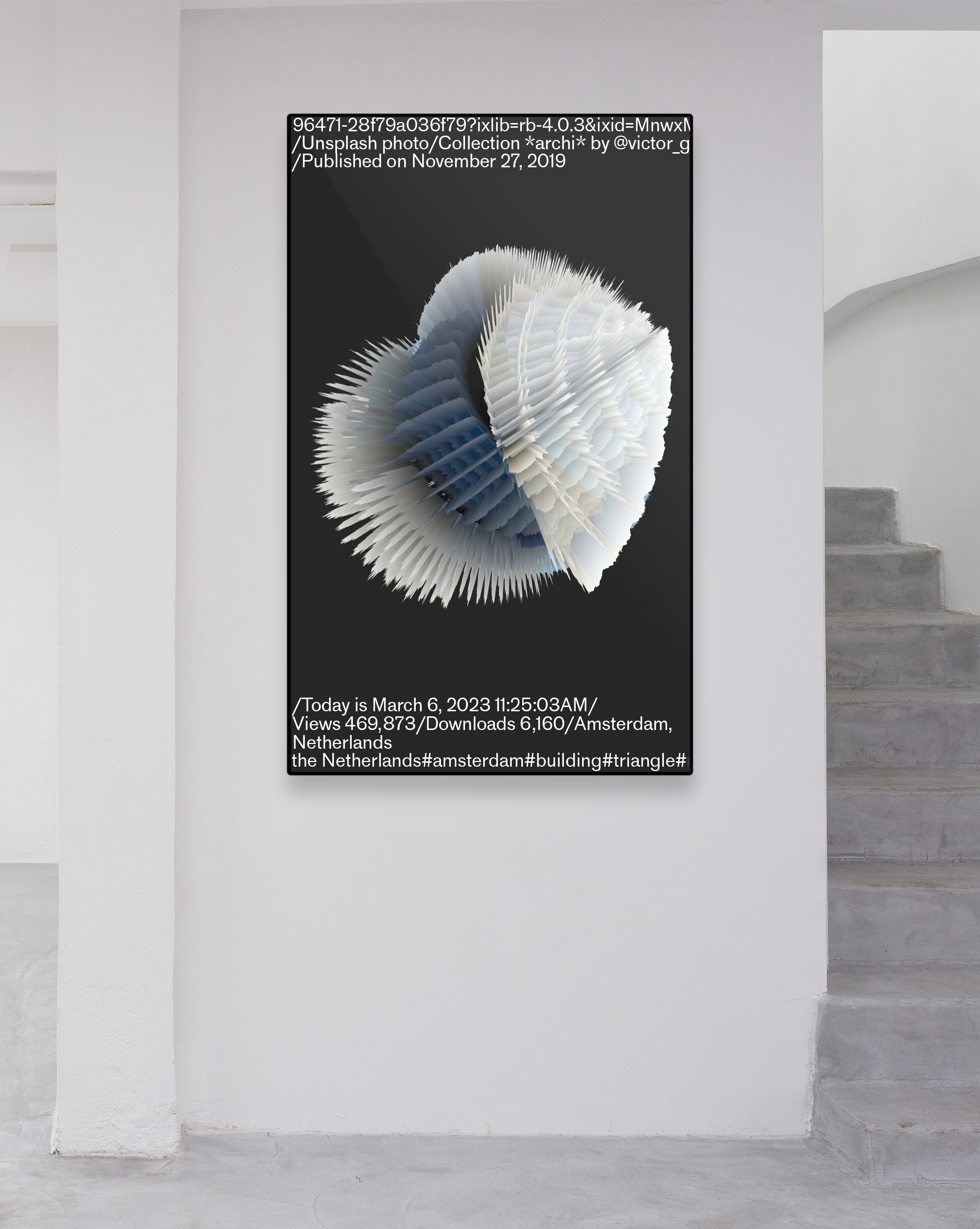 Video preview
This project (currently under development) is designed and developed with the collaboration of the creative studio Trafik, particularly Joël Rodière.
To mention: David Bihanic, Trafik, "Remastering architecture", September 2023.