As an artistic exploration activity, drawing occupied an important place in my work. It intervene sometimes outside design projects or upstream (as study or preparatory drawing). A the end, it constitutes a "reservoir" of creative potentials, possibilities and solutions as well as an infinite source of renewal and thinking. Recently (this year 2020), I decided to take some of these drawings out of the studio in order to show them, that is to say print and exhibit them. You will find below a first selection.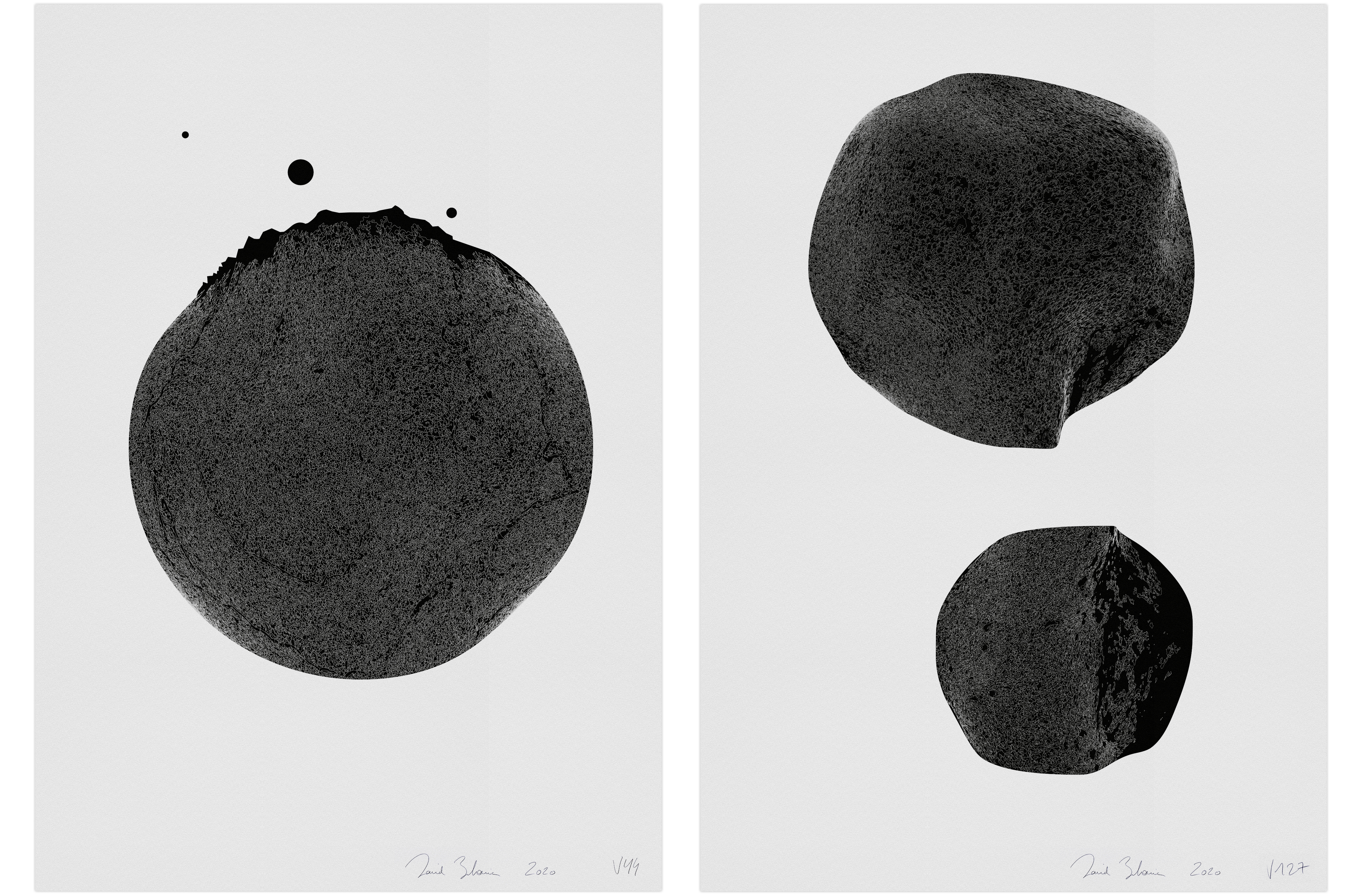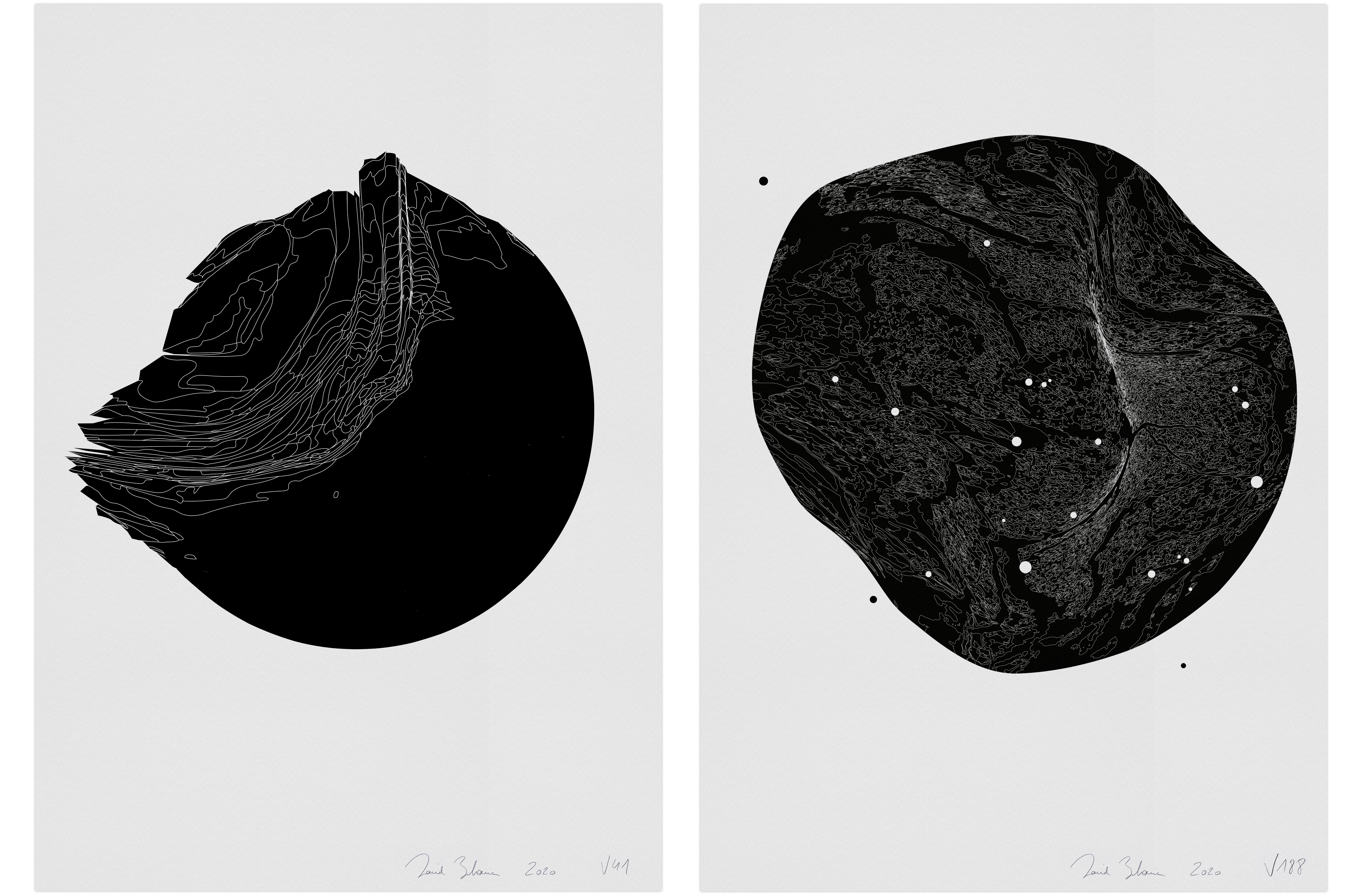 These four (above) *V188, V127* [V for Variations] are studies for the "Pushed Pulled" data design project.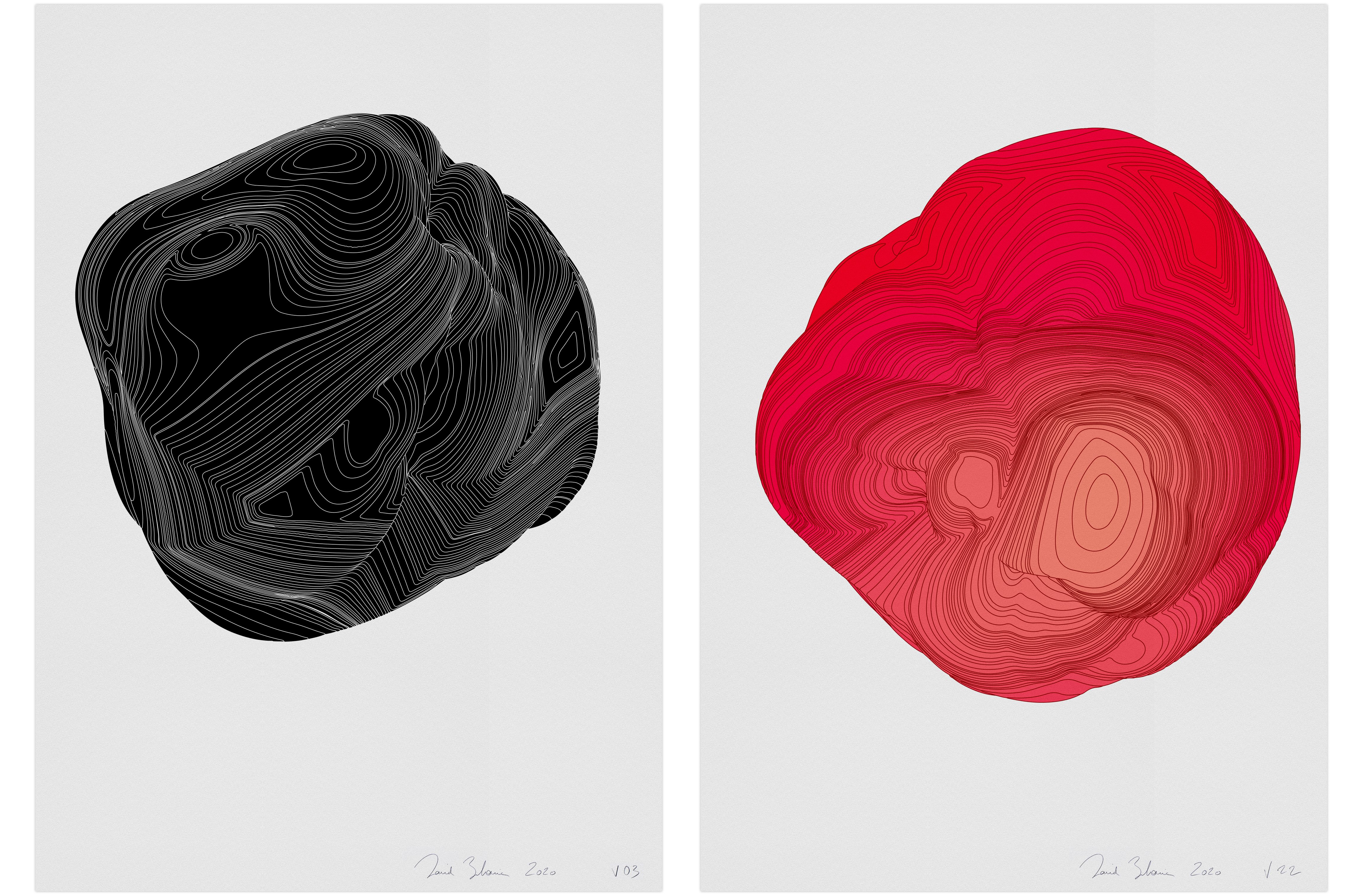 These four (above) *V03, V22, V116, V123* are part of a collection of preparatory drawings for the "2gather" data design project.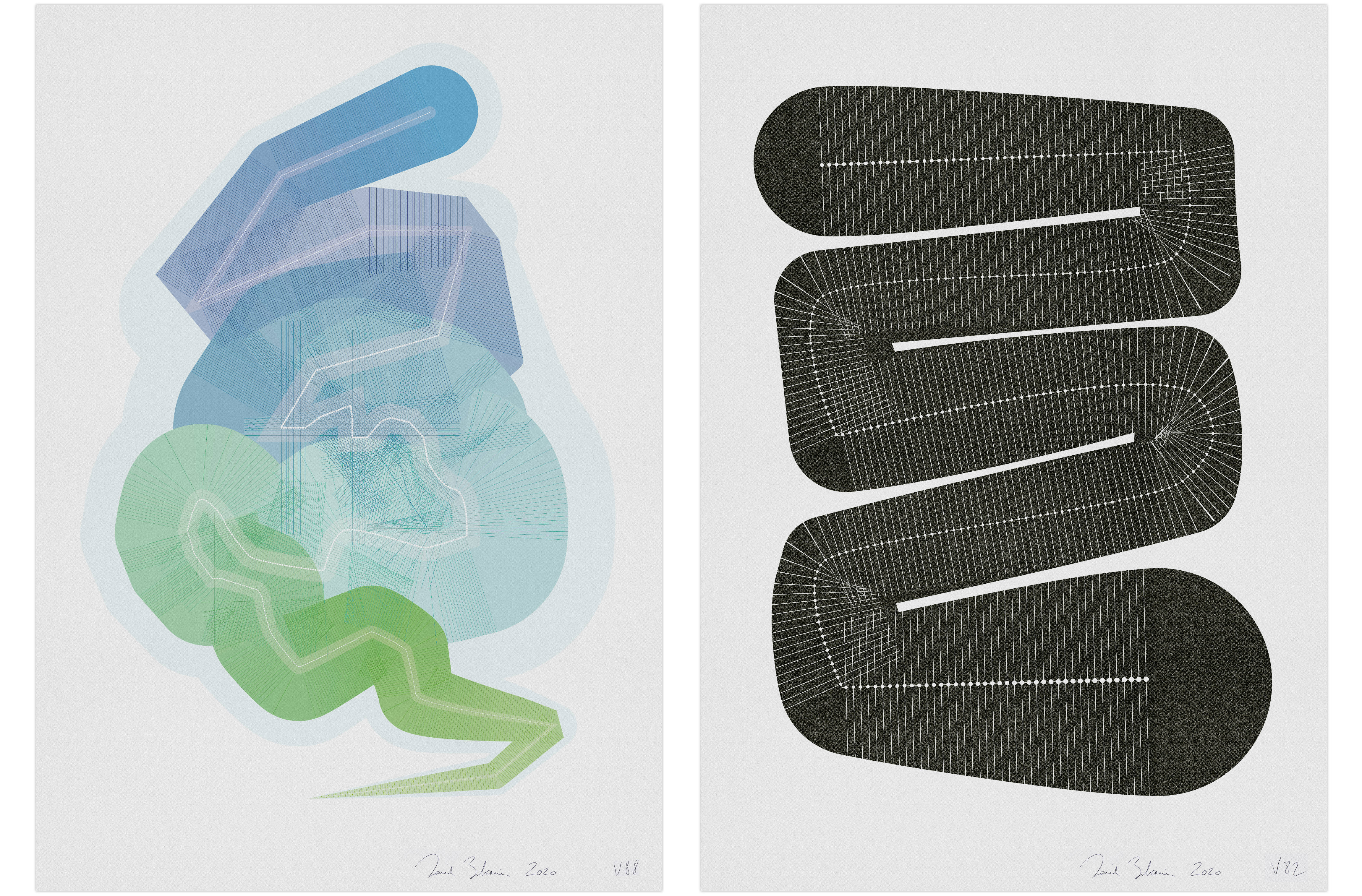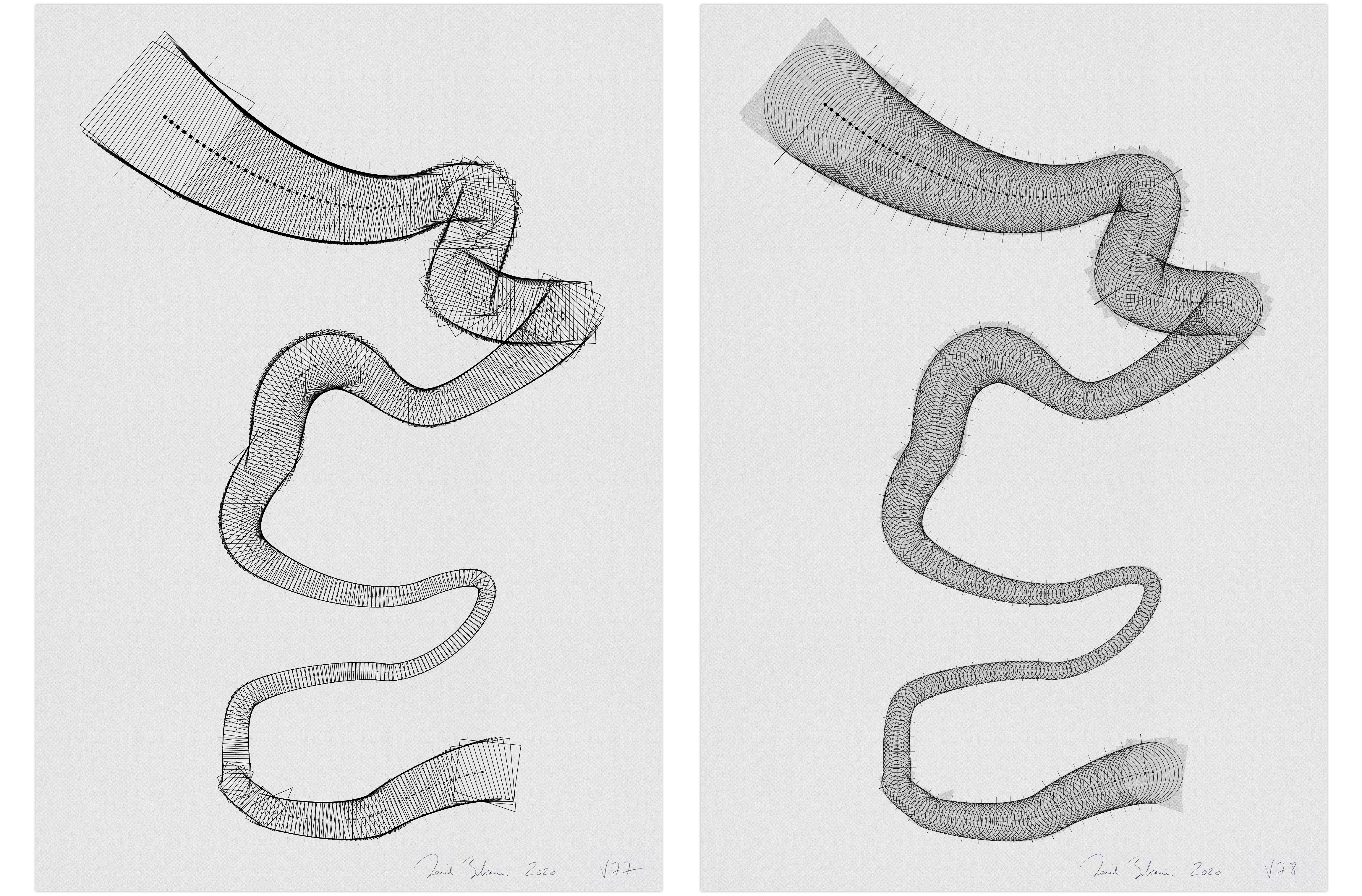 These five (above) *V63, V88, V82, V77, V78* are experiments composed in upstream stage of the data design project entitled "Running lines" data design project.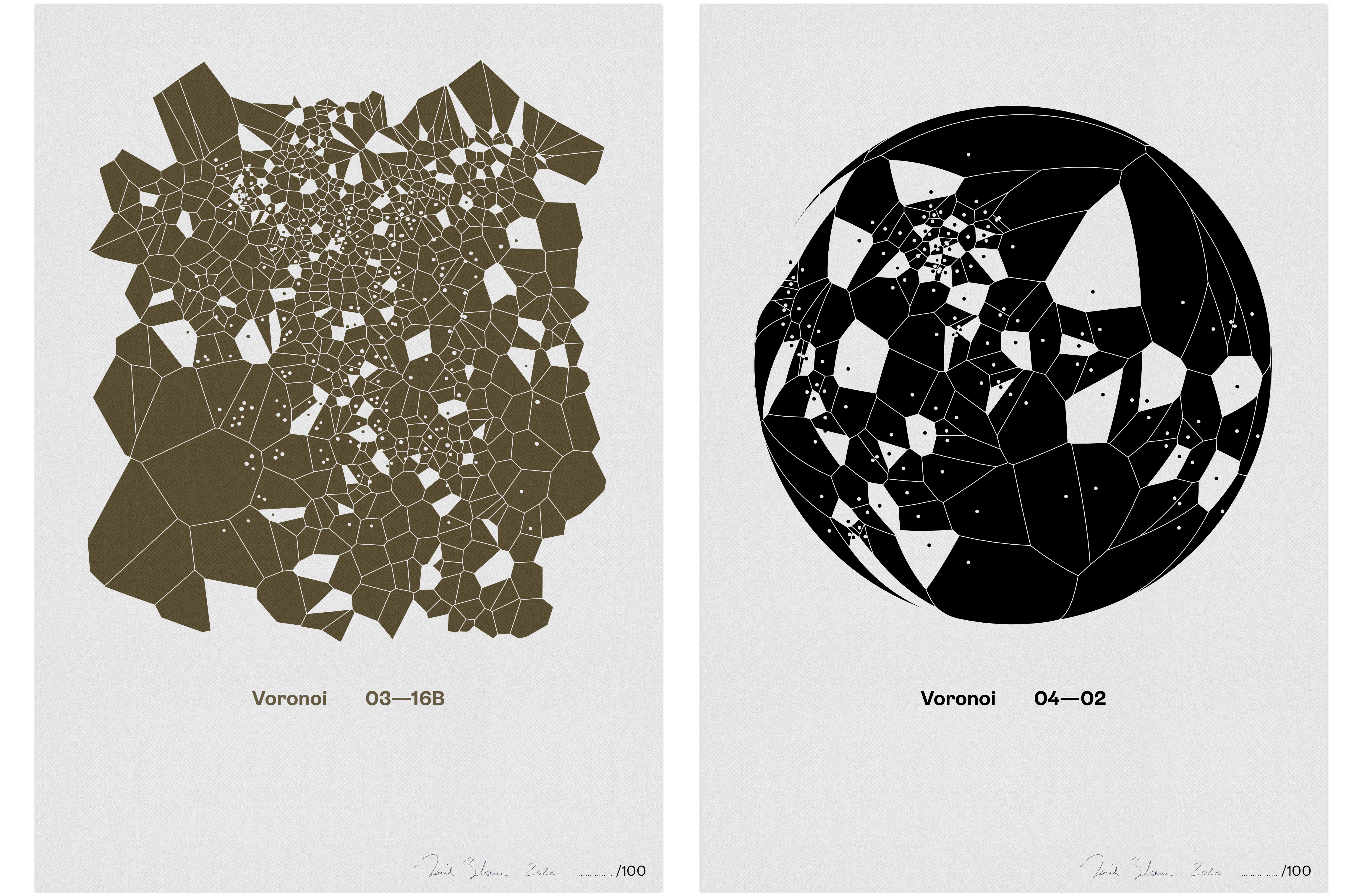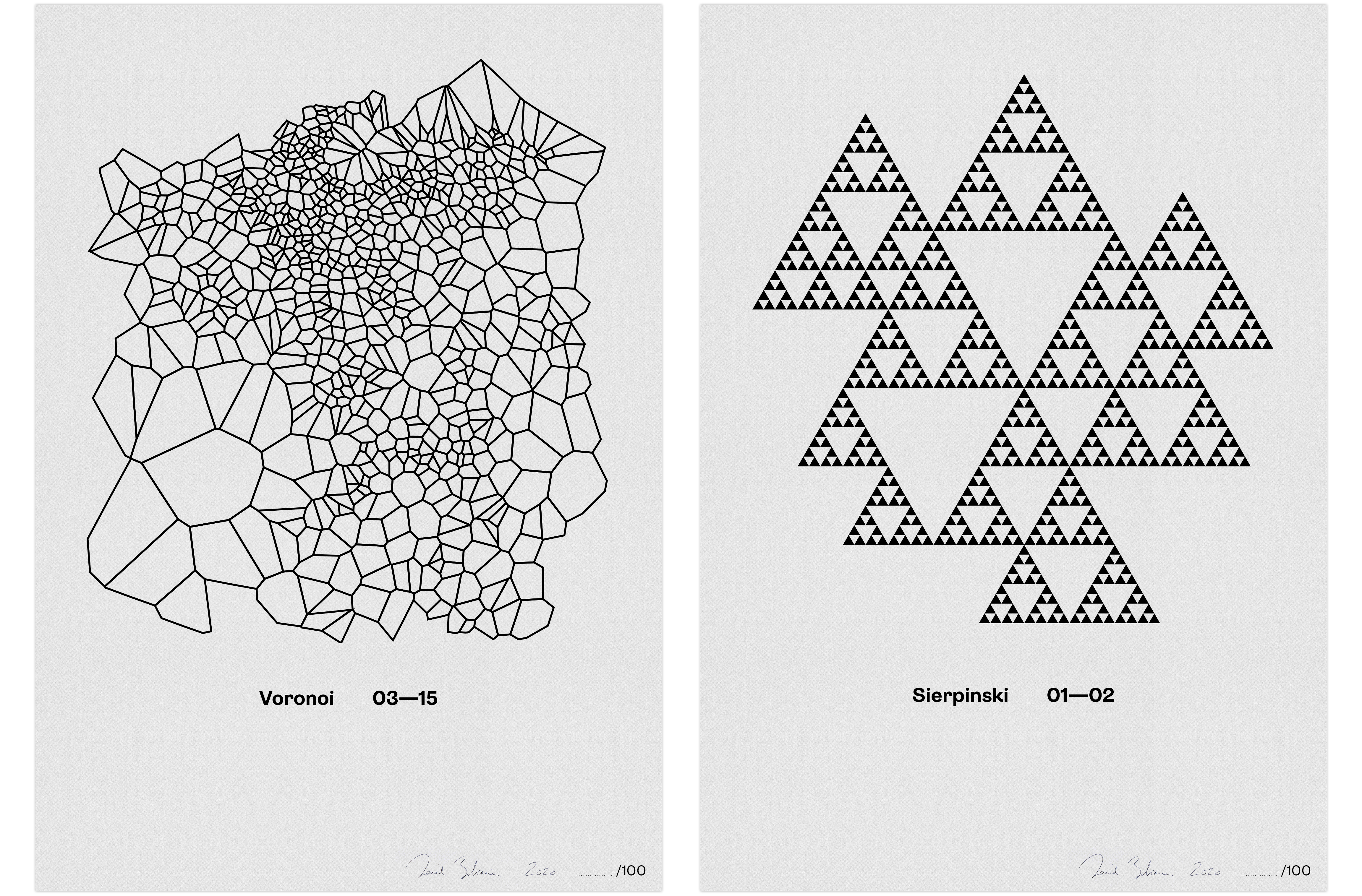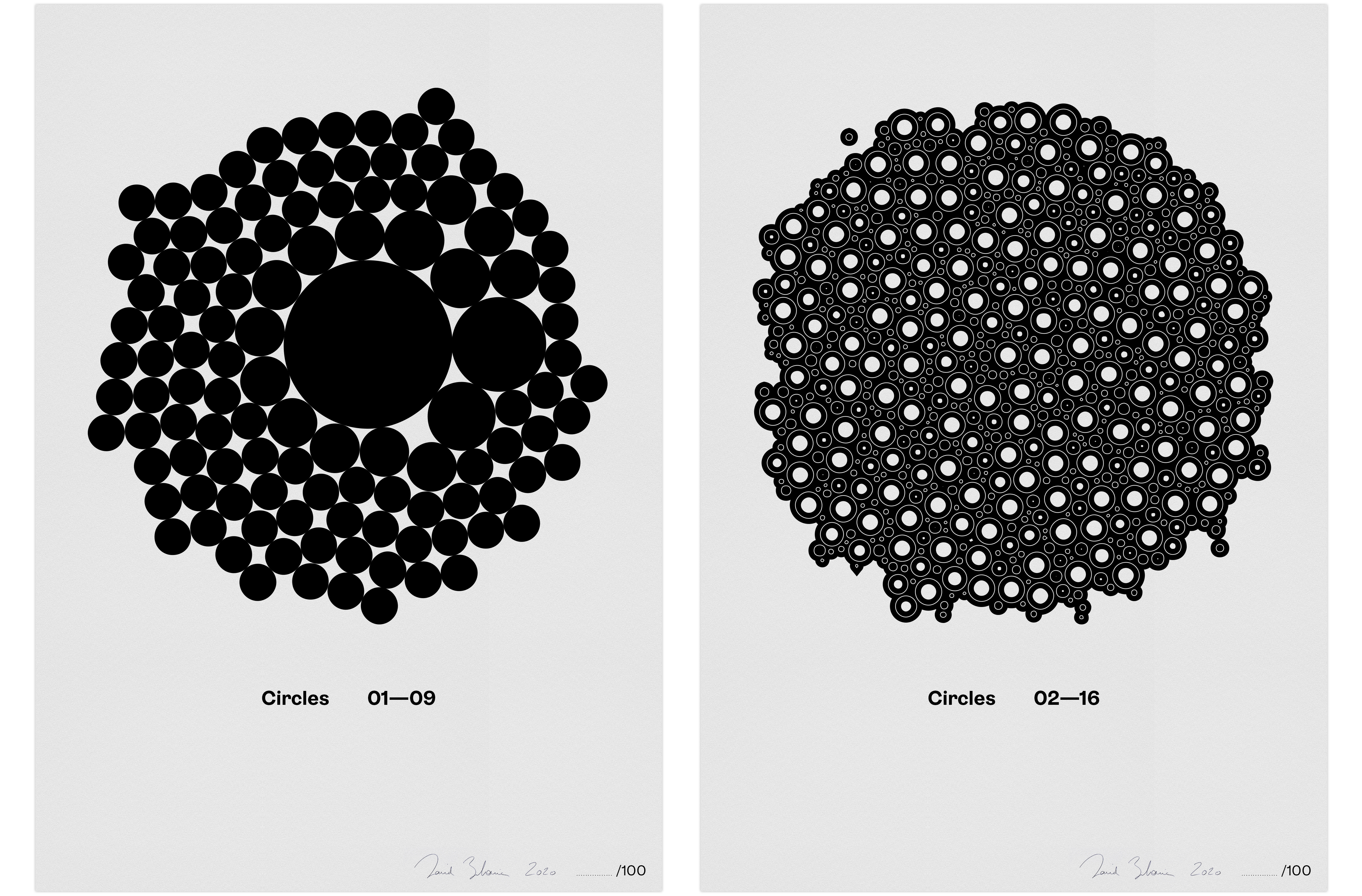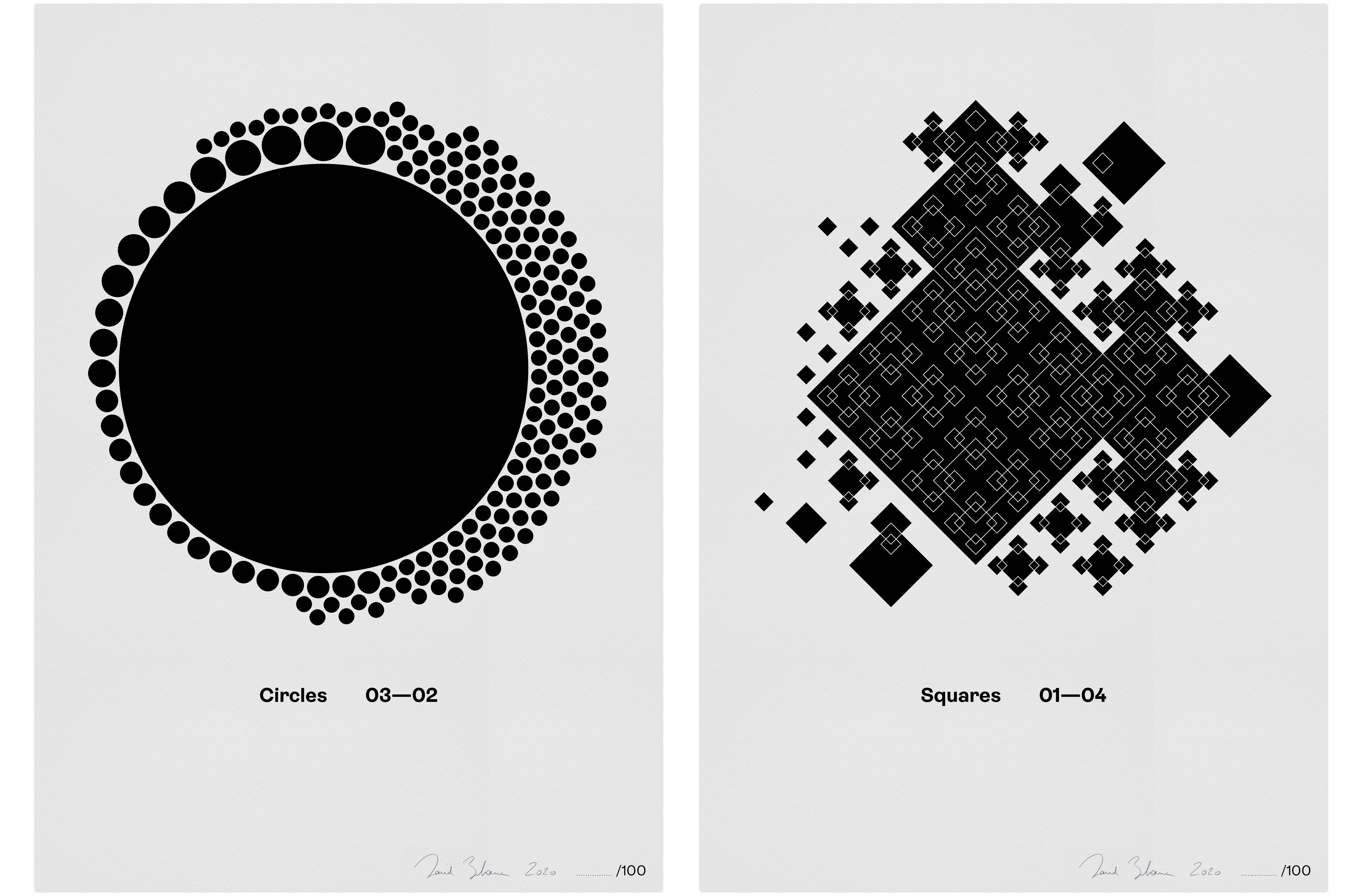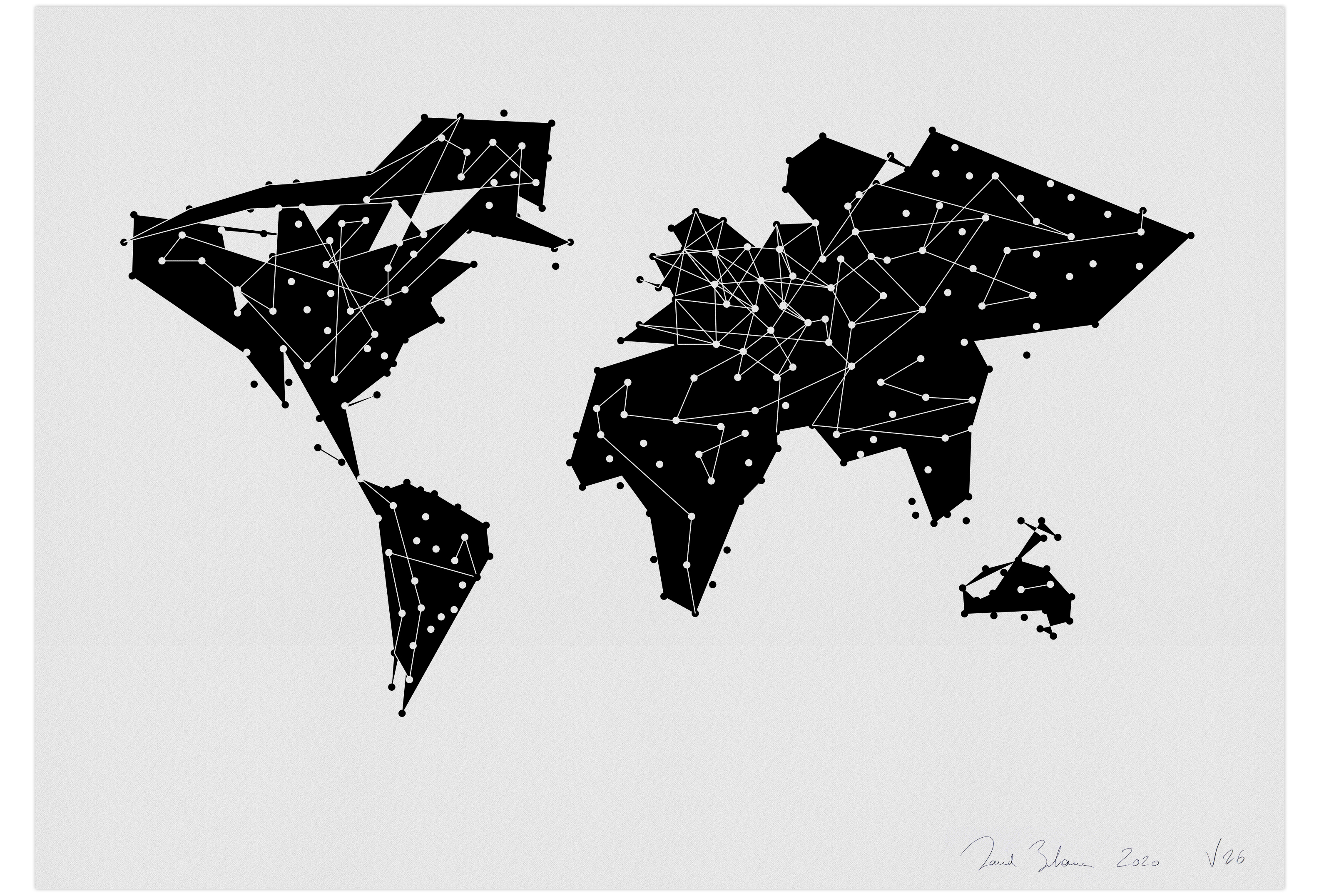 All of these (above) are a series of illustrations based on distinctive datavis patterns—voronoi; circle packing; graph-network; radial diagram; Sierpinski triangle and so on. They art part of the early project "Fleck" (a range of t-shirts for datavis enthusiasts).
Art—Design gallery
All these creations will be soon available-for sale in the ArtDesignLab gallery.
Technical information:
Digital printing (inkjet printing) on BFK Rives paper (made on a cylinder mould; BFK is moldmade in France), 100% cotton fiber, white, 4 deckle edges, 310gsm.
Practical information (size)
Format A1 (59.4 x 84.1 cm)