Ending violence against women
This webpage project in order to support all women who daily experience repeated assault by (known and unknown) men. Practically, the black *div* (which symbolizes here an abused woman) have been coded for having unpredictable reactions (words and movements on screen) when you place the mouse over it (your pointer insistance reflects the abuser's behaviour). See here and read also the text in the background from UNWomen.
URL: http://www.davidbihanic.com/no
Screenshots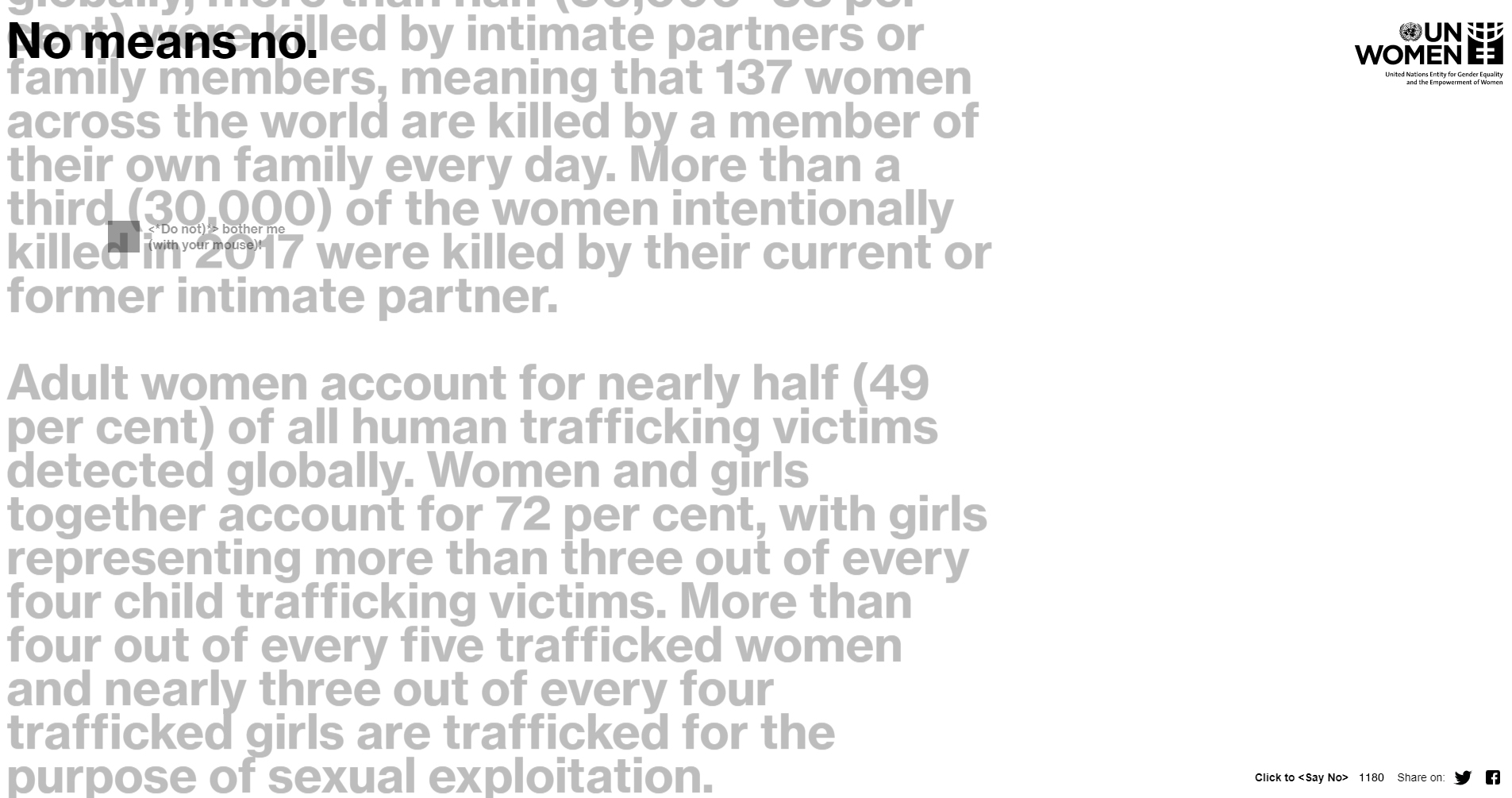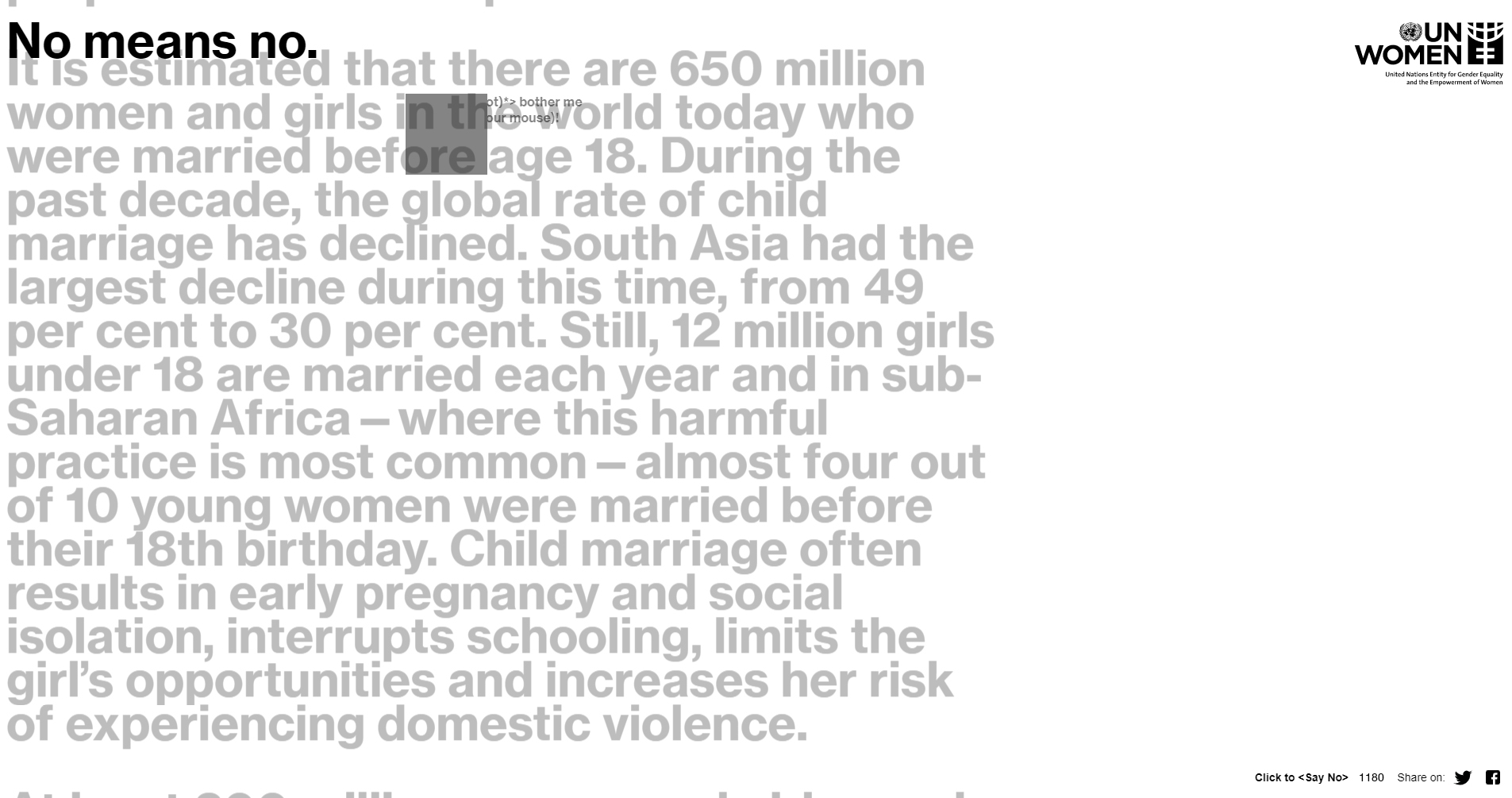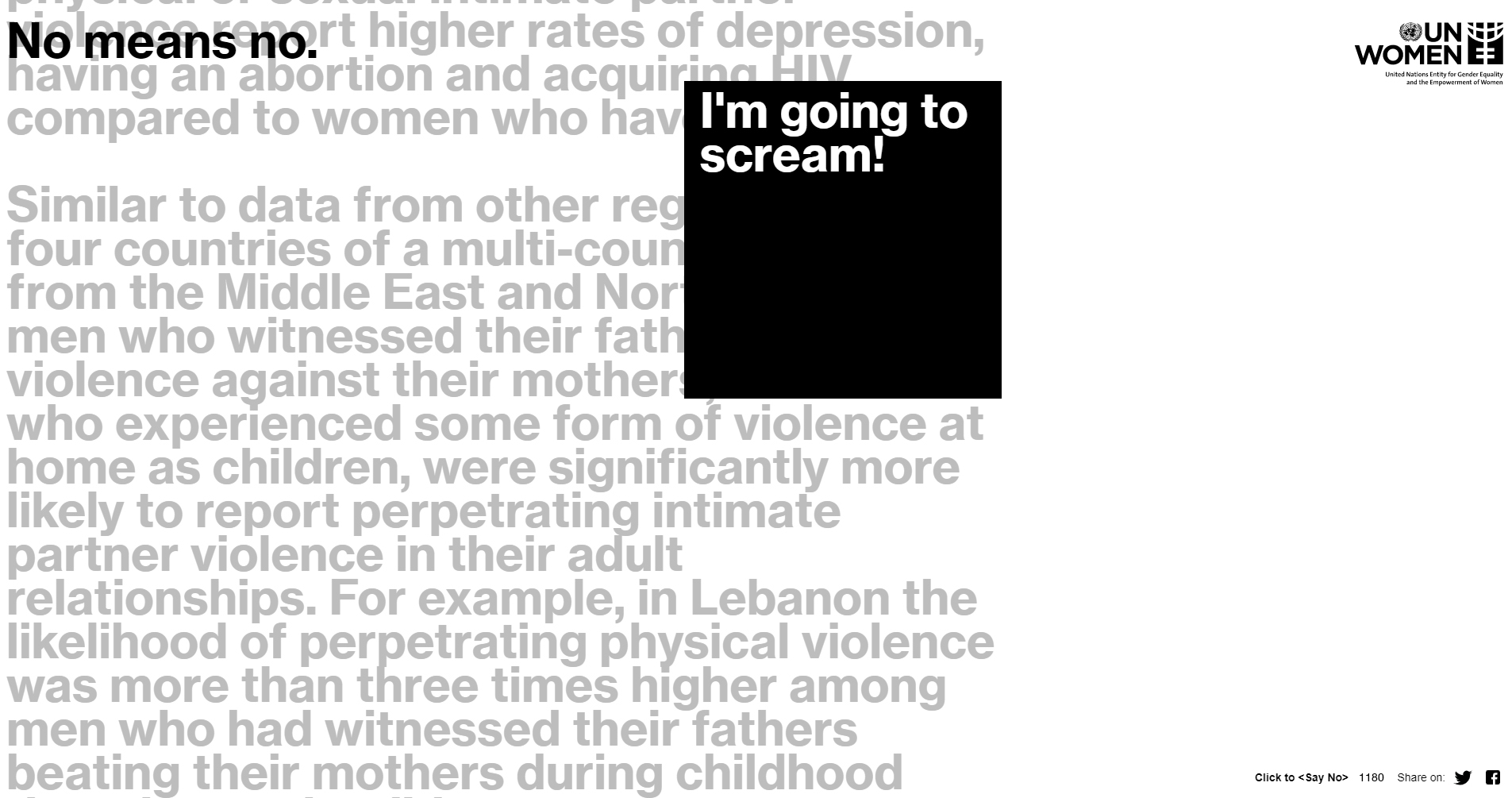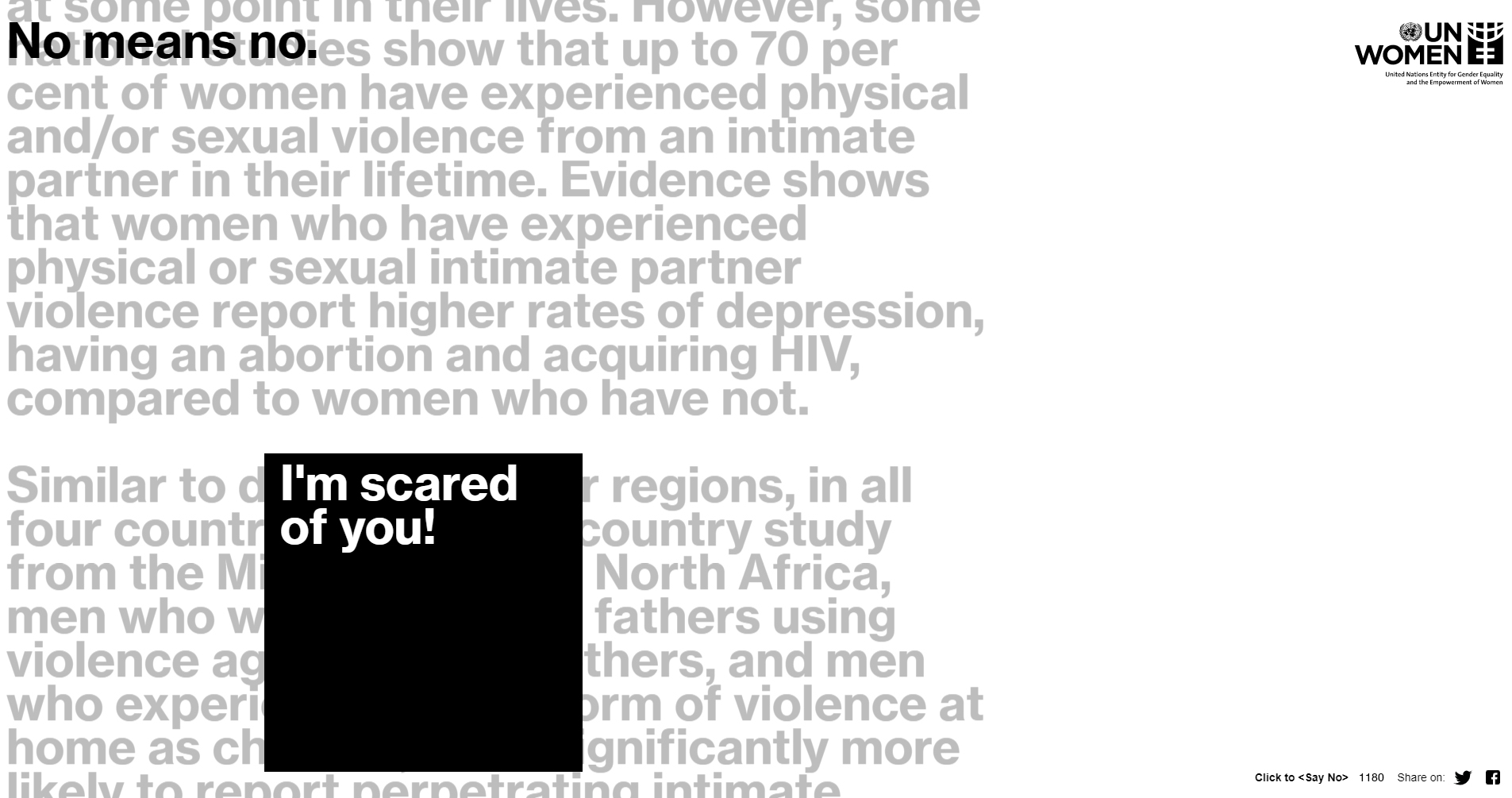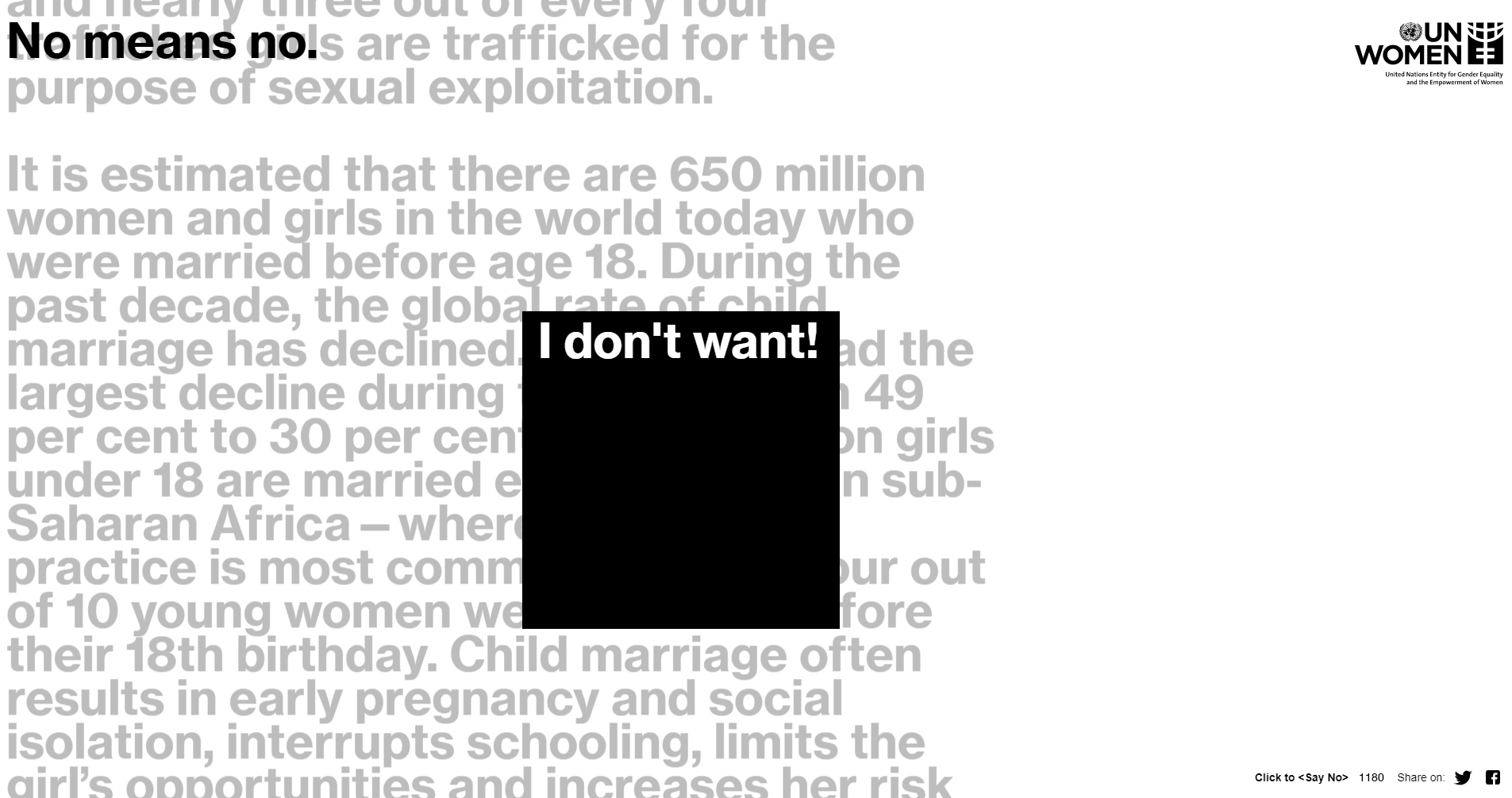 Screencast
Data sources
This project was designed and coded by David Bihanic (2020).
To mention: David Bihanic, "No means no", July 2020. Retrieved from davidbihanic.com/no