Large-scale data wall
Far from being fossilised in databases and directories, data is living, resplendent, elusive matter, full of potential—as soon as it is created or edited, data changes, gets jumbled up and mutates. The installation entitled "Pushed Pulled" illustrates this aspect of data by grabbing hold of it like a plastic, extendible material transformed into animated images as illuminating as they are inspiring. Pushed-Pulled is made up of a wall more than 20 metres long and almost 3 metres tall, on which 8 animated sequences are projected in turn, showing historical, geographical, "hydric" (in reference to the Garonne) and energy data. These resources, taken from faraway data centres, are also drawn directly from the activities of the Bazacle hydroelectric power station in which you are standing. You will be able to marvel at visuographic sequences dealing with energy production (Pushed) one minute, and energy consumption (Pulled) the next. More than just reading or reporting numerical data accurately, we invite you to take part in this immersive experience for your eyes and your senses. Prepare to be stunned and delighted.
—This text was written for the "Databaz" exhibition at the Bazacle (from June 20, 2019 to January 20, 2020) in Toulouse.
Mur de données à grande échelle
Les données, loin d'être fossilisées dans des bases et répertoires, sont une matière vive, étincelante, fuyante et contingente—à peine sont-elles créées, éditées, que les données changent, se mélangent, qu'elles mutent. L'installation « Pushed Pulled » (Poussé Tiré) traduit cette nature même des données en les empoignant comme un matériau ductile et extensible transformées en images animées tout aussi éclairantes qu'inspirantes. « Pushed Pulled » se compose d'un long mur de plus de 20 mètres de long et près de 3 mètres de hauteur sur lequel sont projetées alternativement 8 séquences animées de visualisation de données d'ordre historique, géographique, 'hydrique' (en référence au cours de la Garonne) et énergétique. Ces ressources extraites de centres de données distants sont aussi directement puisées dans l'activité de la centrale hydraulique du Bazacle dans laquelle vous vous trouvez. Vous y découvrirez des séquences visuo-graphiques traitant tantôt de la production énergétique (« Pulled »), tantôt de sa consommation (« Pushed »). Plus qu'une lecture ou relève précise des données chiffrées, nous vous convions à une plongée optique et sensible faite d'étonnement autant que de ravissement.
—Ce texte fut rédigé pour l'exposition « Databaz » au Bazacle (du 20 juin 2019 au 20 janvier 2020) à Toulouse.
Exhibition
This installation is a permanent artwork at the EDF Bazacle Complex in Toulouse (11 Quai Saint-Pierre, 31000 Toulouse). Situated in the centre of the city along the Garonne, the Bazacle is both a exhibition space and an active hydroelectric plant.
Images
A view (through the porthole) on the engine-room (x6 hydroelectric turbines) where we retrieve realtime data (energy production).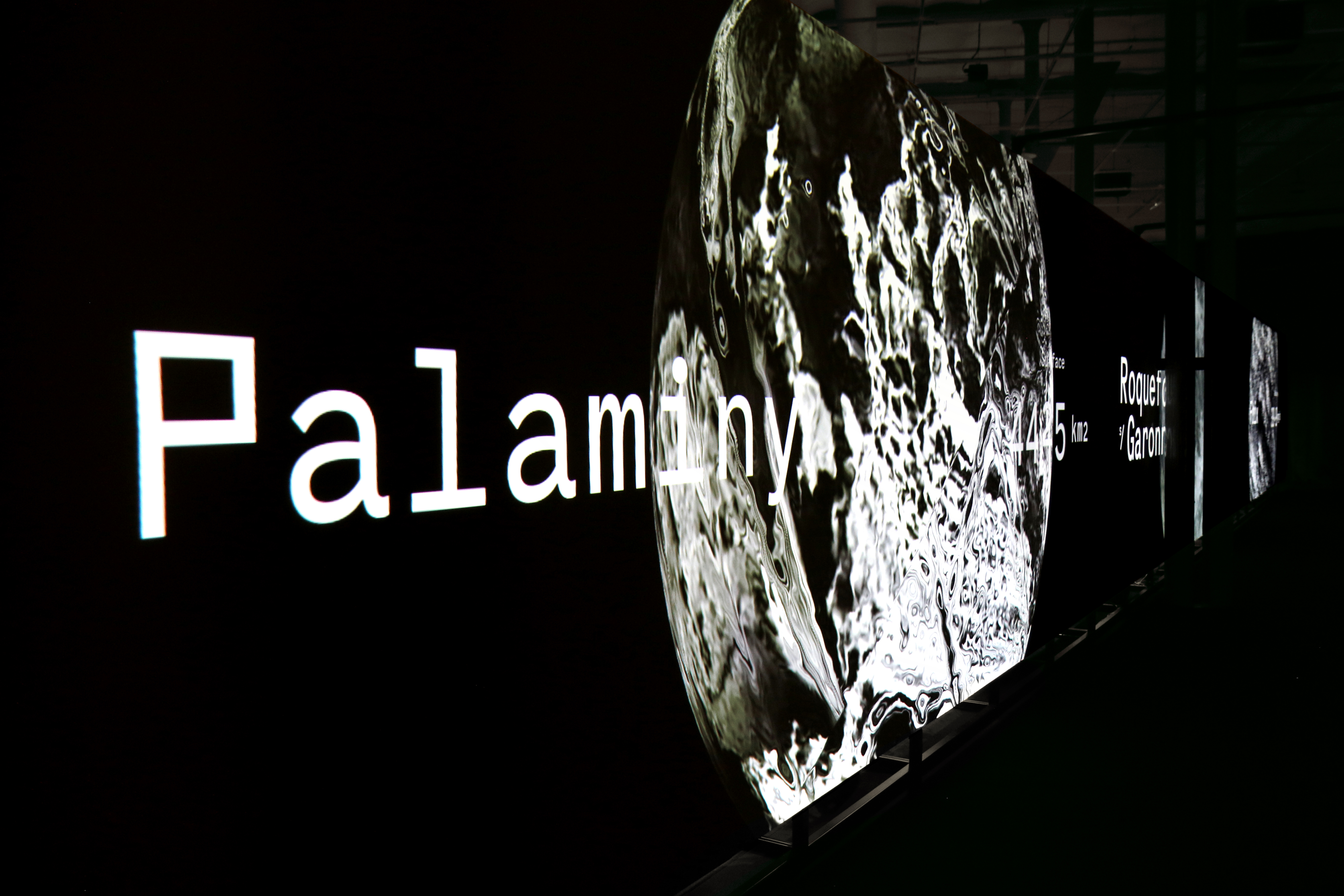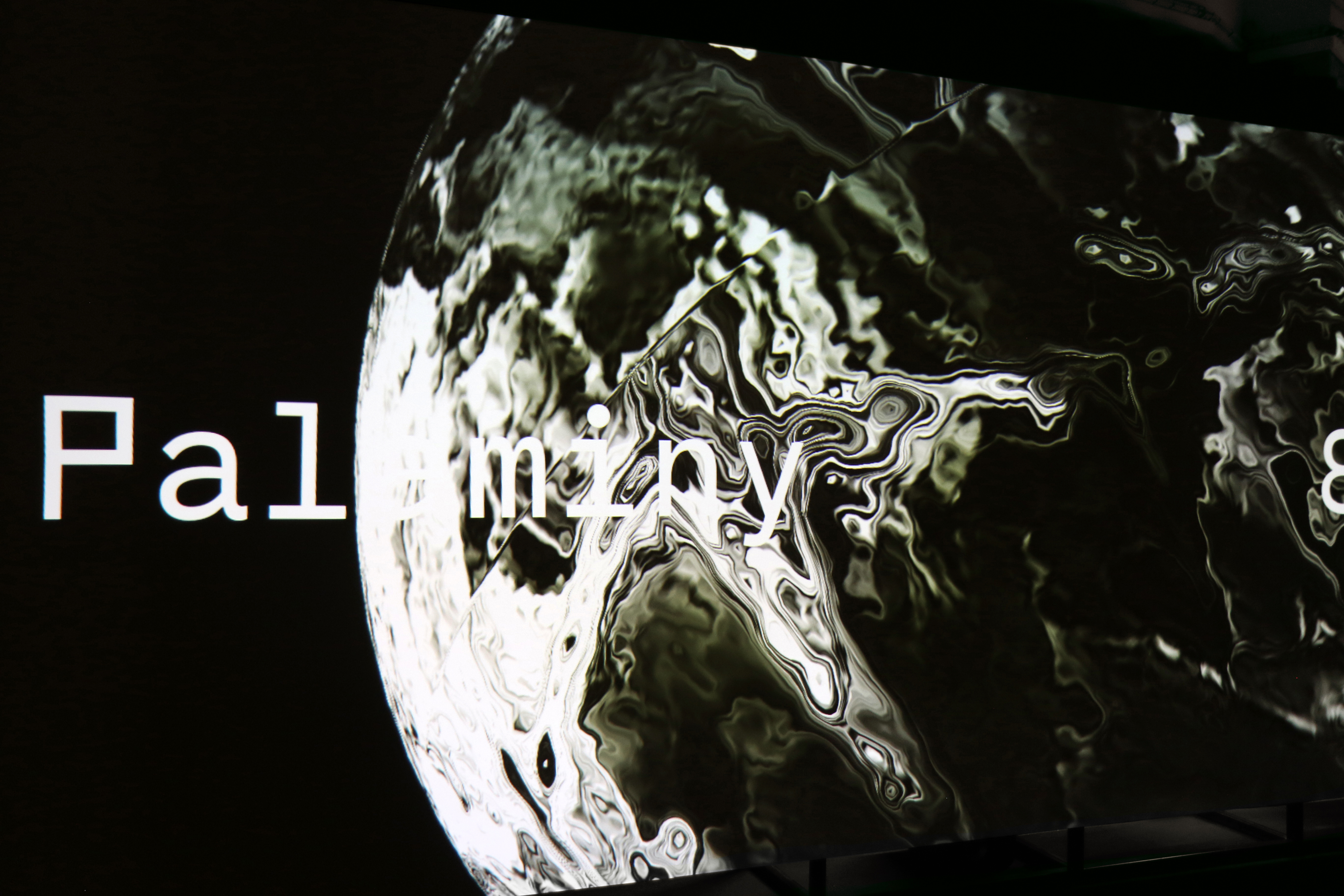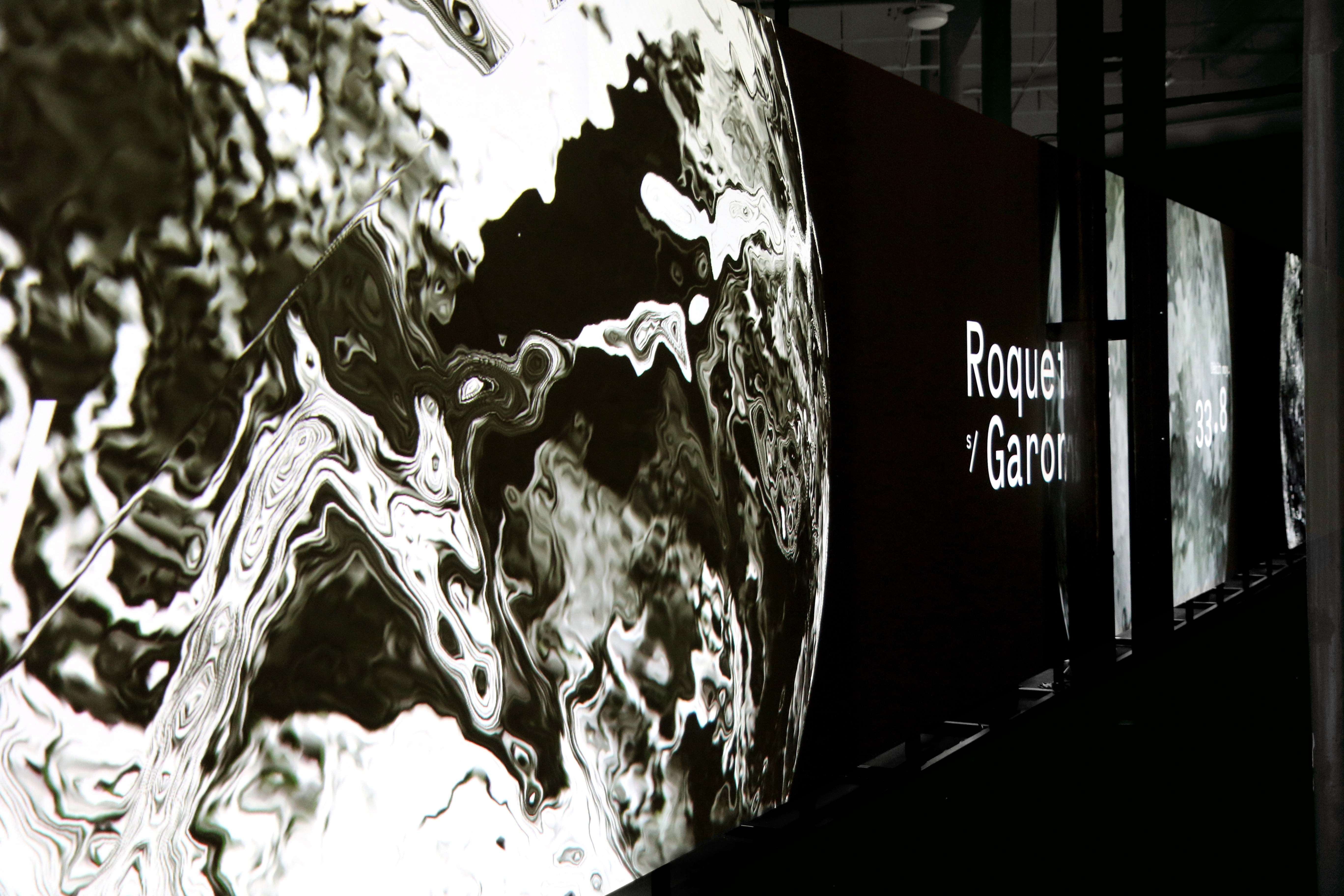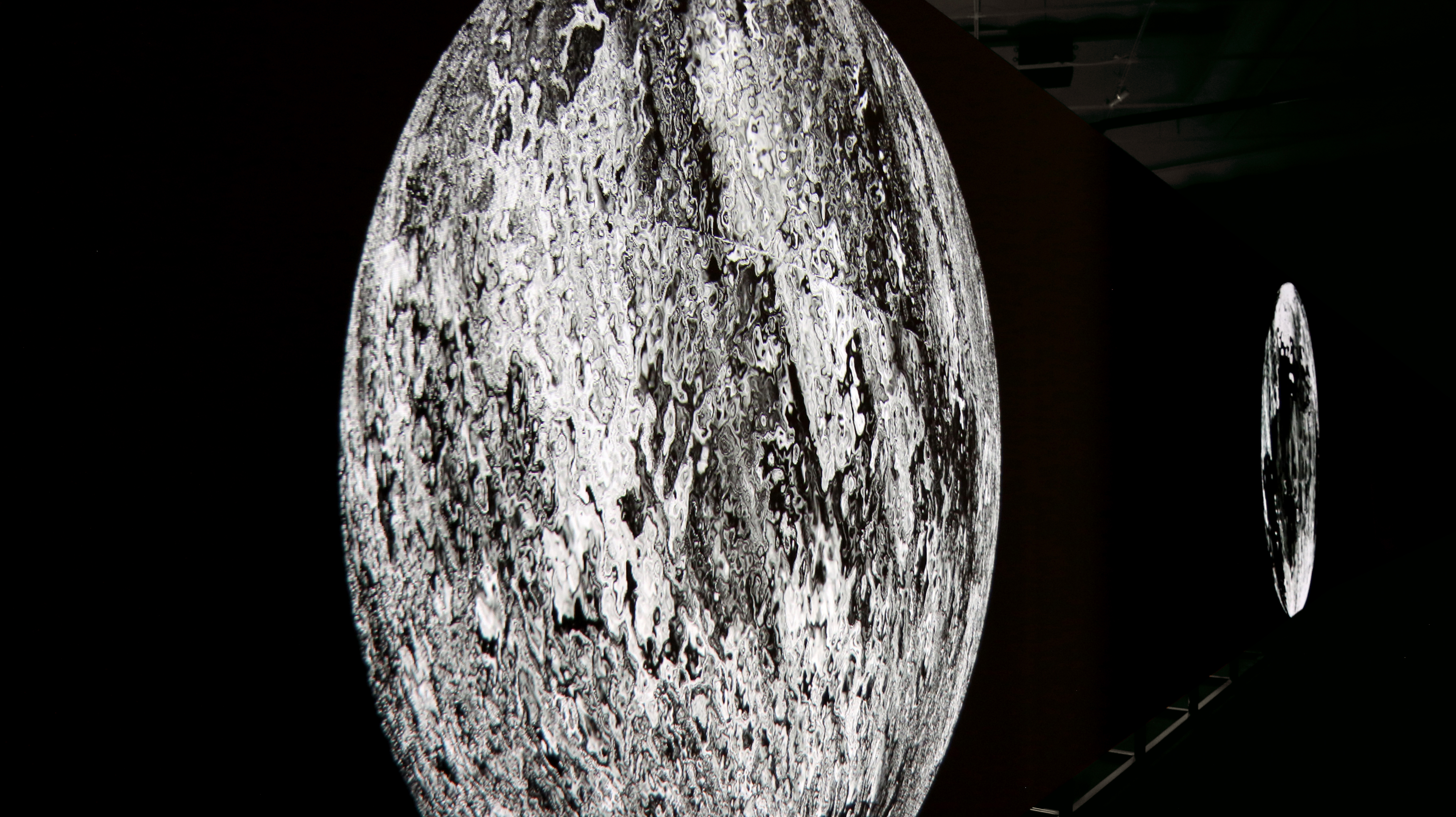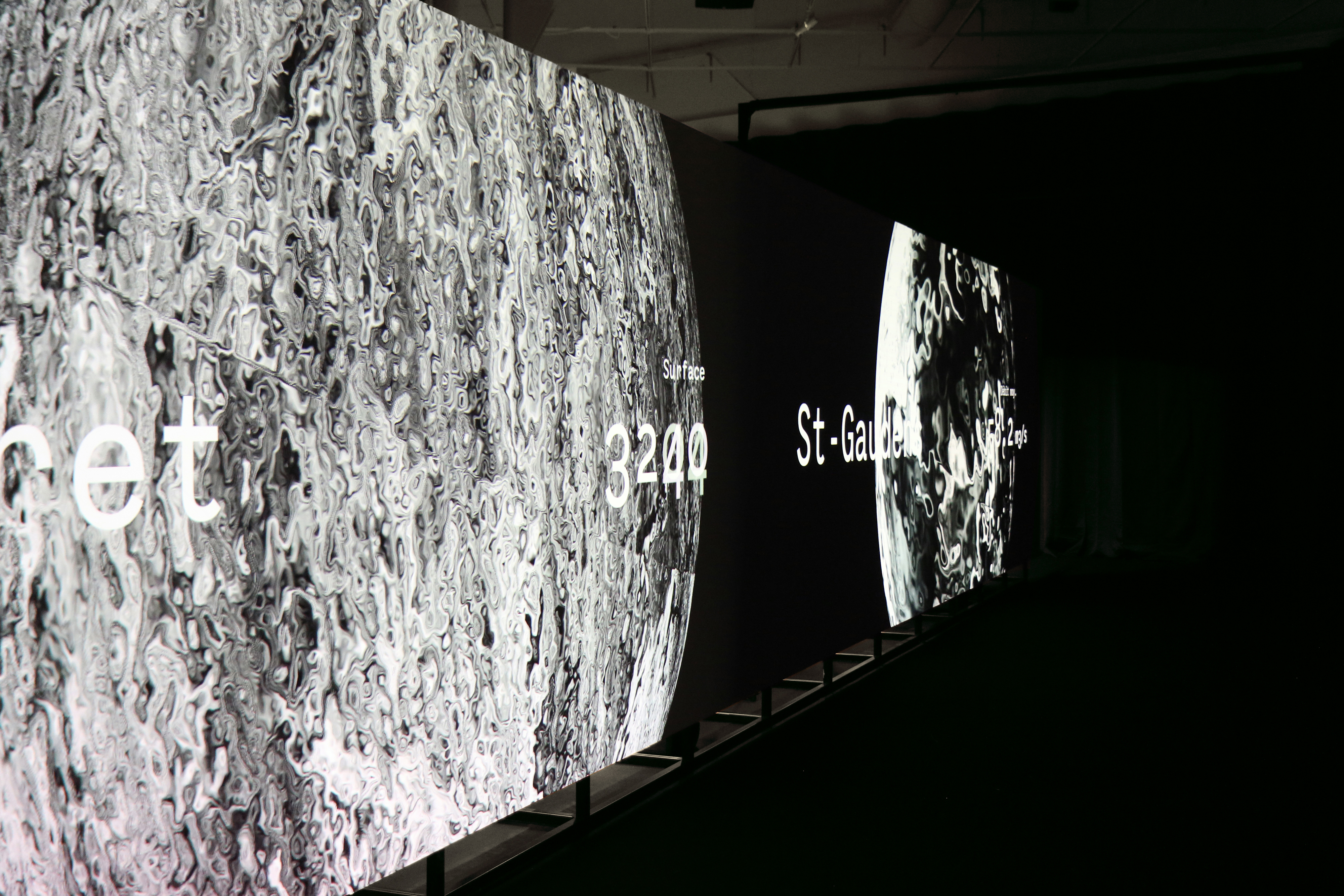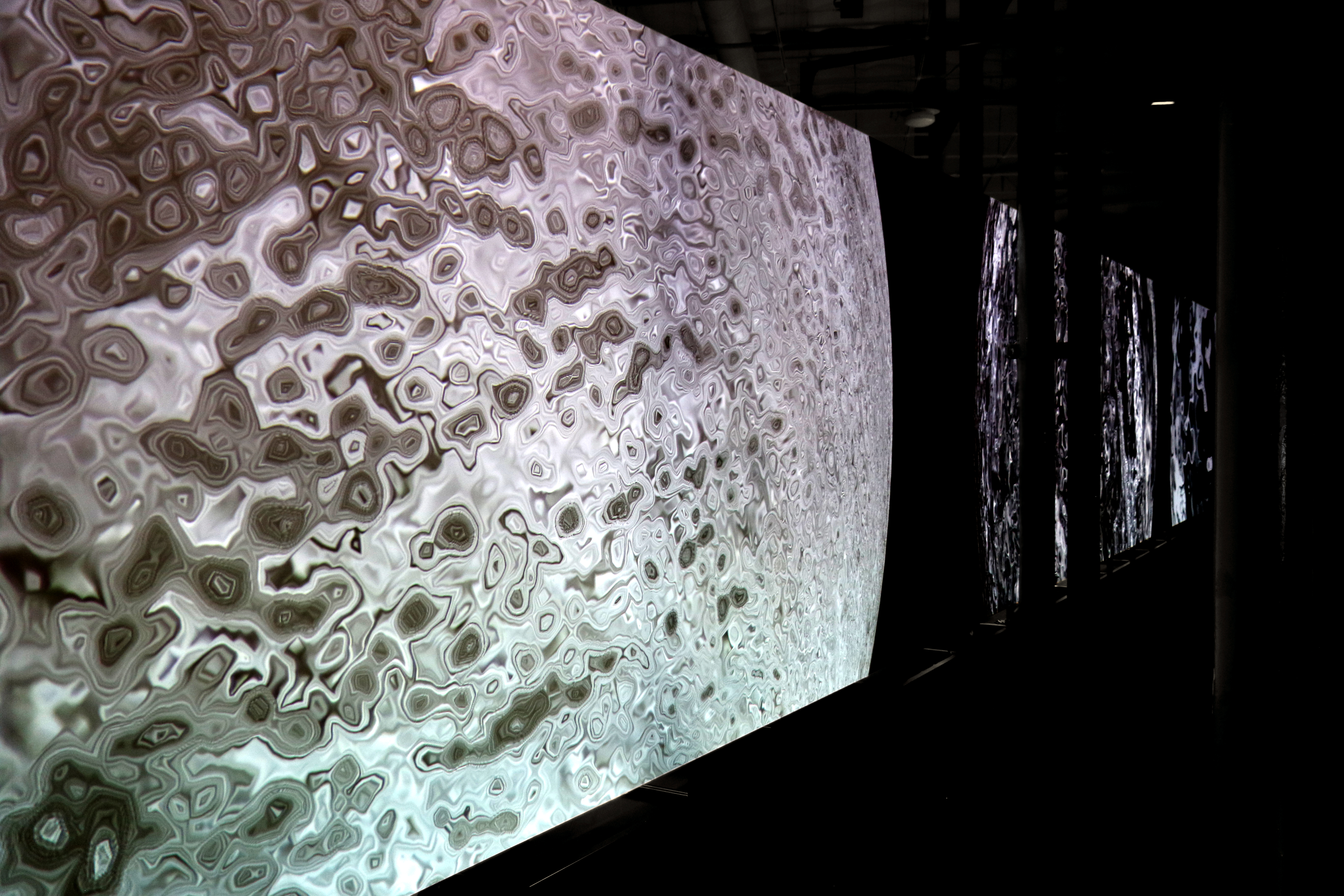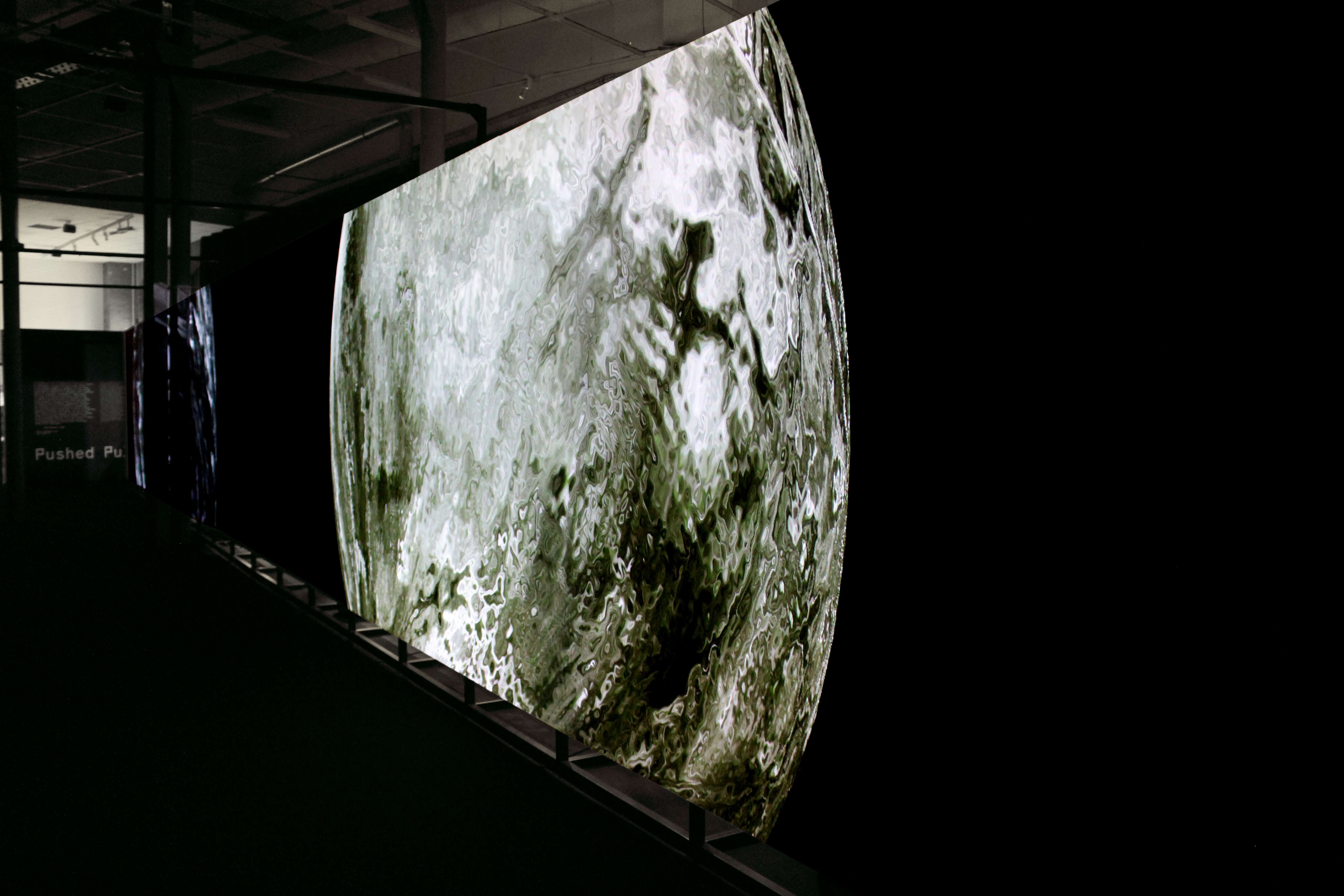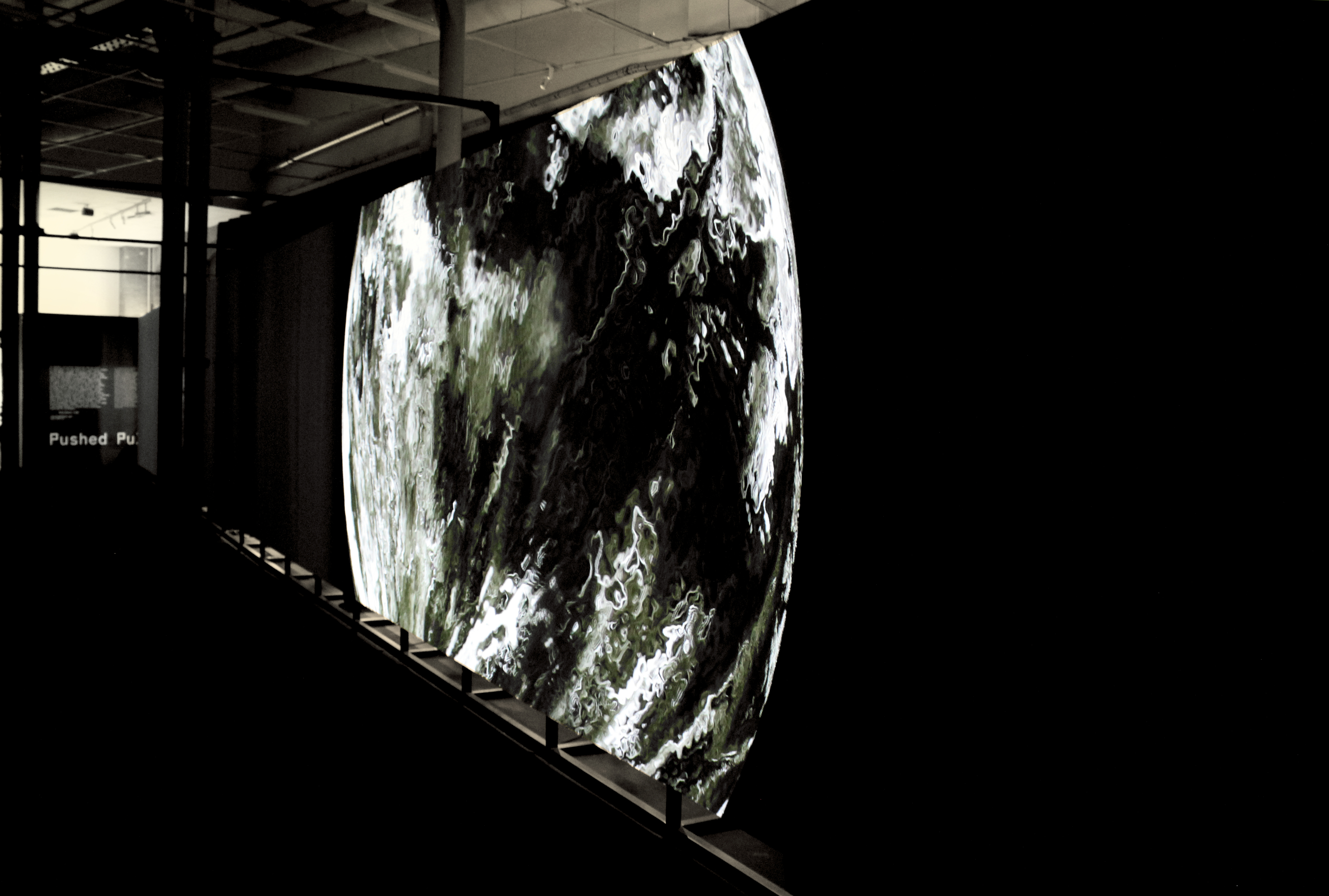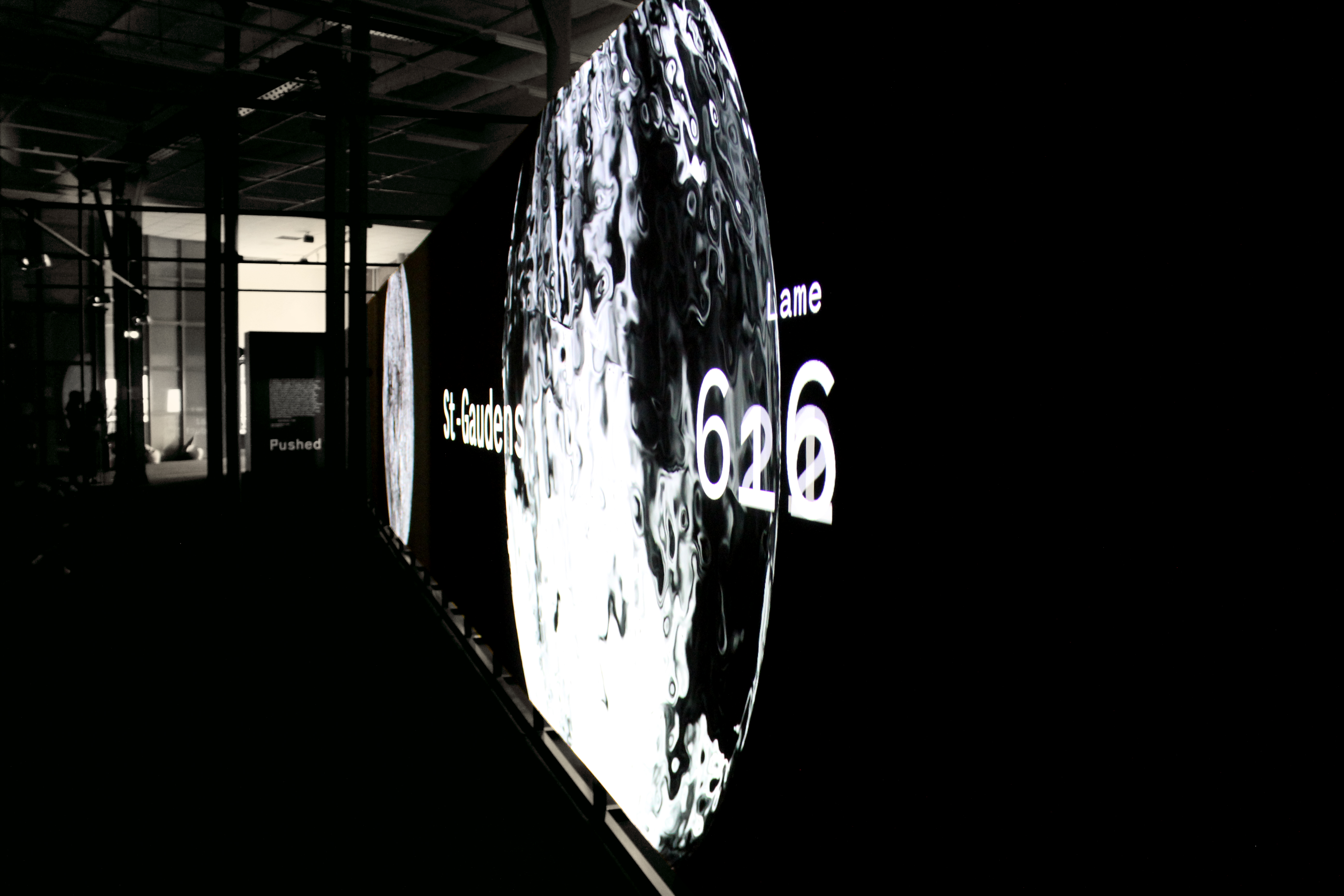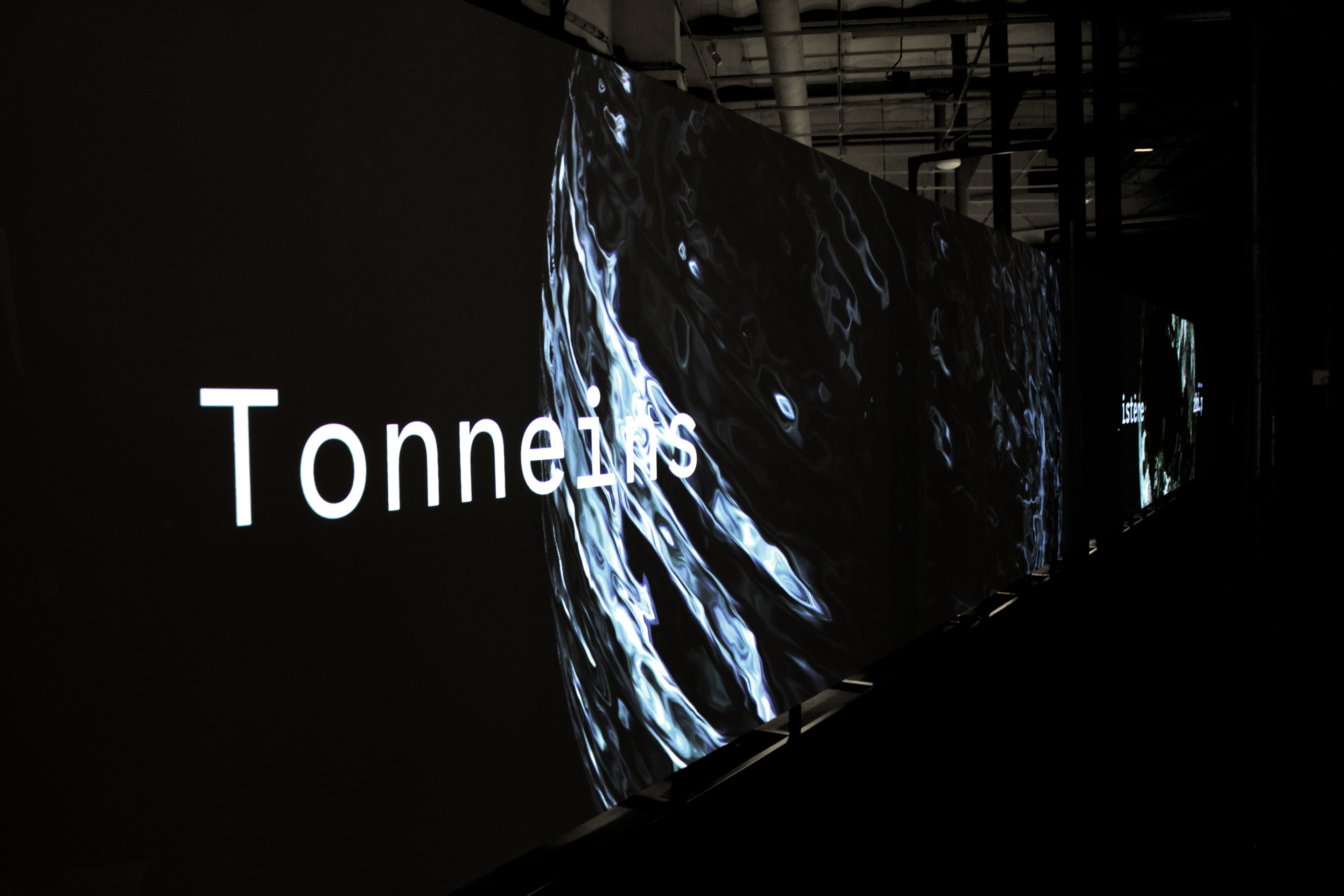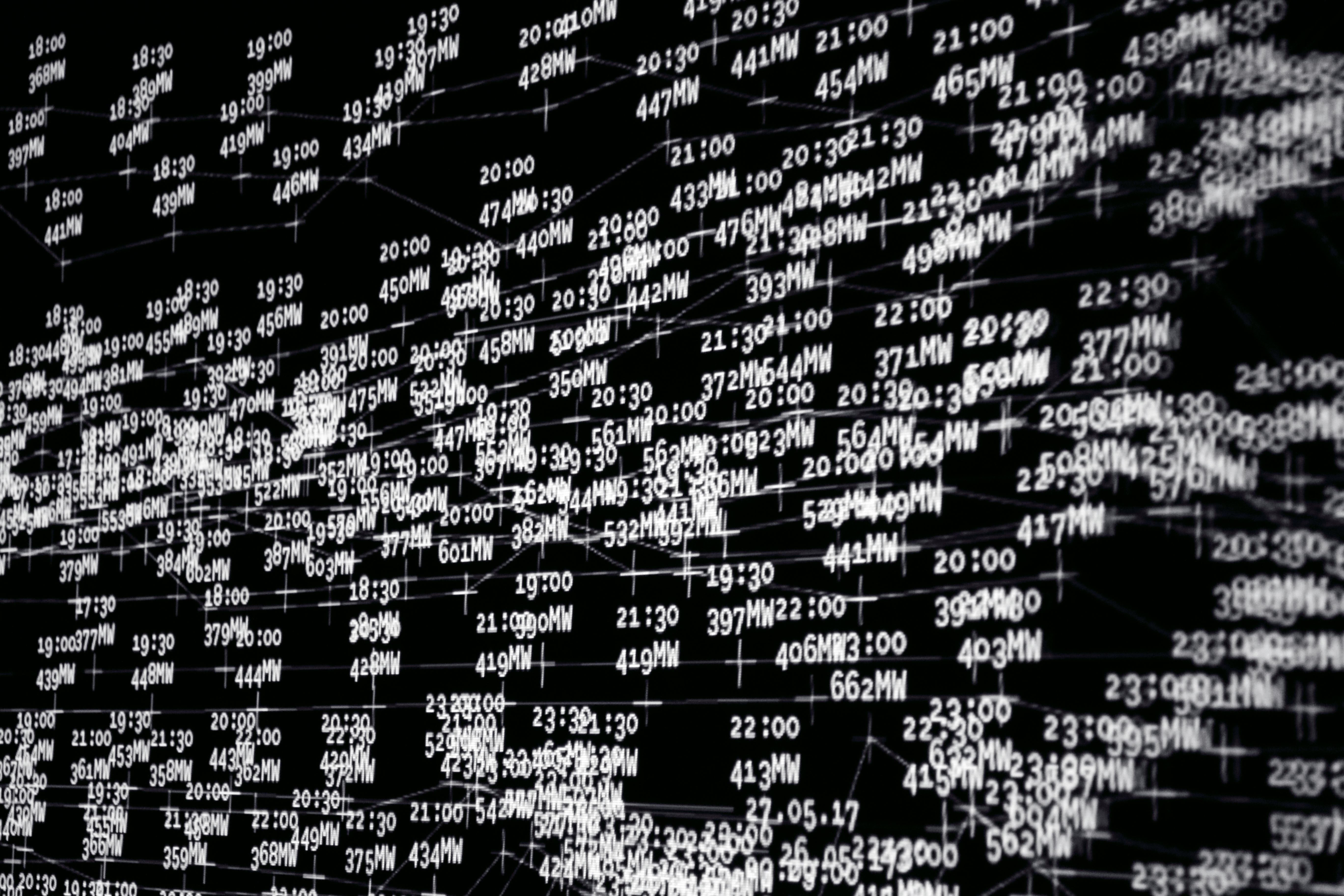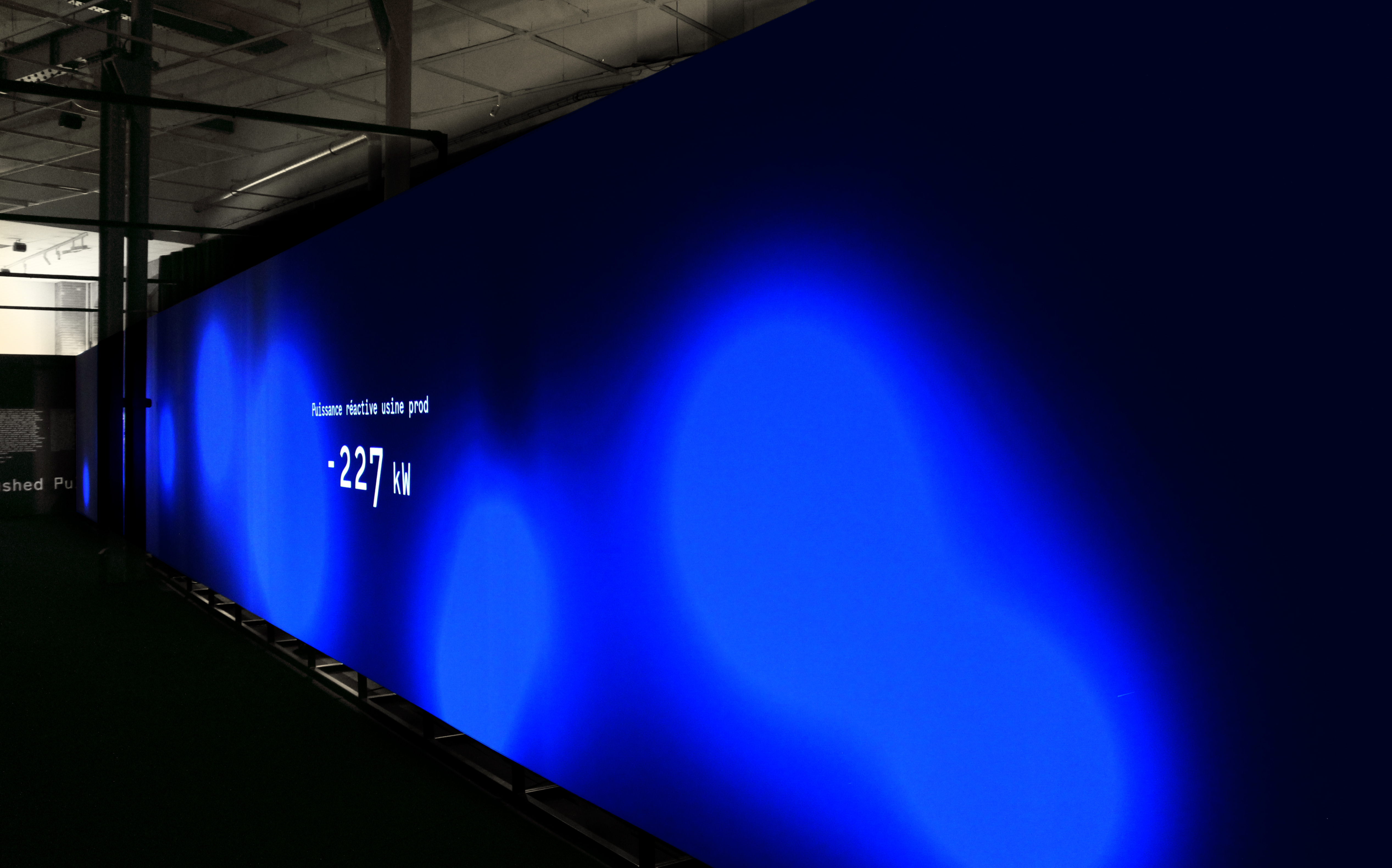 Video preview
Team
This project was designed (data design) and developed (data analysis and programming) with the collaboration of the creative studio Trafik, particularly Pierre Rodière, Joël Rodière, and Anthony Couret.
To mention: David Bihanic, Trafik, "Pushed Pulled", June 2019.